Snowiest in the Midwest
As the snowiest city in the Midwest and the third snowiest city in the country according to The Weather Channel, there are many outdoor activities in the area in addition to enjoying skiing and tubing at Mont Ripley.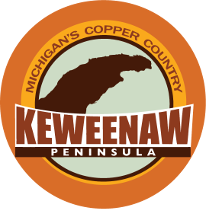 The Houghton-Hancock and Keweenaw areas offer a range of eatery options for every occasion. Visit the Keweenaw Convention and Visitors Bureau for a complete list of options in the area
The Keweenaw celebrates its long history with many museum exhibits and historic buildings that date back to the mid 1800s when the first mine opened in 1845. Visit the area's museums to see and experience the history of the Copper Country.
1404 Sharon Ave
Houghton, Michigan
The A.E. Seaman Mineral Museum, currently located on the campus of Michigan Technological University in Houghton, Michigan, is the official mineral museum of the state of Michigan and is a heritage site of the Keweenaw National Historical Park.
105 Huron Street
Houghton, Michigan
The Carnegie Museum of the Keweenaw in Houghton, Michigan, is a non-collecting museum that houses changing exhibits about local cultural and natural history. The building is so named as it was built with a 1908 grant from Andrew Carnegie.
435 Quincy Street
Hancock, Michigan
The Finnish-American Heritage Center and Historical Archive, on the campus of Finlandia University, houses the Finnish-American historical archive, a museum, a theater, an art gallery, the Family History Center and the "Finnish American Reporter" newspaper.
700 E Lakeshore Drive
Houghton, Michigan
Visit the Birthplace of Professional Hockey and The History of Hockey Exhibit, located in The Kenner Ruohonen Memorial History Room inside the Dee Stadium.