Presidential Council of Alumnae (PCA)
ME-EM Members
The PCA recognizes successful Michigan Tech women graduates for their educational excellence, past student service, professional accomplishments, and community contributions.
Featured Alumnae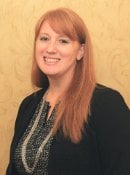 Melissa Marszalek '06 '06
Along with the Certificate in International Business she received in 2000, Melissa earned two Bachelor of Science degrees, Mechanical Engineering and Business Administration, in 2001. In . . .