Presidential Council of Alumnae (PCA)
ME-EM Members
The PCA recognizes successful Michigan Tech women graduates for their educational excellence, past student service, professional accomplishments, and community contributions.
Featured Alumnae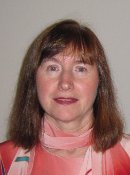 Elzbieta Berak '81 '85
In 1978 Elzbieta graduated from Technical University of Wroclaw, Poland with a master's degree in Civil Engineering. While at Michigan Tech, she earned two degrees – a master's in Civil Engineering in 1981 and a PhD in Mechanical Engineering–Engineering Mechanics in 1985. Elzbieta is the first woman in Michigan Tech's . . .