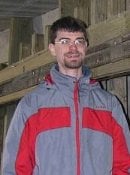 Korey Kiepert
'97, '99
Korey Kiepert embodies the career advice to "do what you love." Korey earned his BS in Mechanical Engineering at Michigan Tech in 1997, and then continued on to earn his MS in Mechanical Engineering from Tech in 1999. Despite unlikely odds and sage advice from engineering associates, he chose to pursue his childhood love of building . . .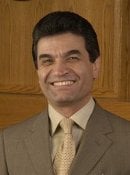 Hussein Zbib
'81, '83
Hussein M. Zbib earned a BS in Mechanical Engineering in 1981, an M.S. in Mechanical Engineering in 1983 and a PhD in Mechanical Engineering-Engineering Mechanics in 1987 all from Michigan Tech. In 1988 he was hired as an Assistant Professor in the School of Mechanical and Materials Engineering at Washington State University. He was promoted to Professor in 1998. Currently . . .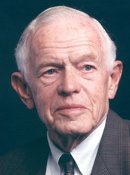 Ralph Hayden
'33
Ralph Hayden graduated in 1933 with a BS in mechanical engineering, with honor. Following graduation he was first employed by the Carrier Corporation, which he later left to join the Foxboro Company, a manufacturer of industrial instruments for processing industries, in 1937. He was elected vice president in 1962, became a member of the board of directors in 1964, and . . .
Alumni Links
Take pride as a member of the Michigan Tech alumni family with over 70,000 members living and working in more than 100 nations around the world!
The Alumni reunion is a wonderful time to reunite with classmates and reminisce about your time at Michigan Tech.
Take advantage of continuing education and career planning and assistance, or even get help finding a job.
Being an alumnus of Michigan Tech has advantages other than a world-class education.
Chances are we are one of your favorite networks. Let's share.
Stay current with department news and research.
What You Can Do
Your experience and knowledge is incalculable. Share it with a student or recent graduate.
Update your Information: where has your education led you?
Volunteering is a great way to give back to your alma mater while helping future and current young alumni.
Enjoy alumni events in your local area.
Be a part of MyMichiganTech and discover your network. Find old friends in the directory, plan an alumni event, review classifieds, and get the latest alumni news.
Academy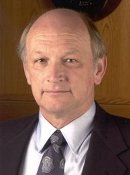 John Hallquist '72, '72
John Hallquist earned his B.S. in Industrial Engineering, magna cum laude, from Western Michigan University in 1970. He received an M.S. degree in Engineering Mechanics from Michigan Tech in 1972. He continued his advanced education from Michigan Tech and earned a Ph.D. degree in Mechanical Engineering and Engineering Mechanics in 1974. John joined the weapons laboratory . . .
Alumni News