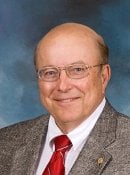 Paul Fernstrum
'65
Paul W. Fernstrum, a mechanical engineering alumnus, is chairman and past president of Menominee-based RW Fernstrum & Co., a third-generation family-owned company that invented—and continues to manufacture and market—the Gridcooler keel cooler, a marine engine heat exchanger, which was developed during World War II for landing craft. Paul began his career at RW Fernstrum as a draftsman. In 1975 he . . .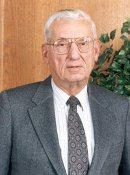 John Cook
'42
John Cook earned his B.S. in Mechanical Engineering from Michigan Tech in 1942. Following graduation, he served as a lieutenant in the Navy. He then went to work for Wright Aeronautical Corporation as a Production Engineer, and Checker Motors and Fisher Body Division, GMC, in the Automotive Body Engineering areas. He became Vice President of Operations for Wolverine Brass Works after working in the Grand Rapids, Michigan, . . .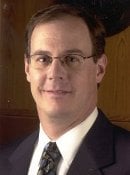 Gary Lawrey
'79
Gary Lawrey earned a B.S. degree in Mechanical Engineering from Michigan Tech in 1979. He continued his education at the University of Detroit towards an M.S. degree in Engineering Management in 1986. Gary began his career in the automotive industry with Ford Motor Company in 1979 as a Process Engineer. He advanced to Plant Manager in 1996 at Ford's Berlin Plant in Berlin, Germany. Upon his return to the United States . . .
Alumni Links
Take pride as a member of the Michigan Tech alumni family with over 70,000 members living and working in more than 100 nations around the world!
The Alumni reunion is a wonderful time to reunite with classmates and reminisce about your time at Michigan Tech.
Take advantage of continuing education and career planning and assistance, or even get help finding a job.
Being an alumnus of Michigan Tech has advantages other than a world-class education.
Stay current with department news and research.
What You Can Do
Your experience and knowledge is incalculable. Share it with a student or recent graduate.
Update your Information: where has your education led you?
Volunteering is a great way to give back to your alma mater while helping future and current young alumni.
Enjoy alumni events in your local area.
Be a part of MyMichiganTech and discover your network. Find old friends in the directory, plan an alumni event, review classifieds, and get the latest alumni news.
Academy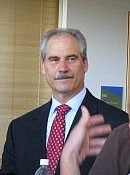 Terry Woychowski '78
Terry Woychowski has done so much for so many and is clearly worthy of being the first recipient of the newly established Humanitarian Award. With his immediate family, Terry founded the Woychowski Charitable Foundation, sponsoring a Michigan Tech Senior Design Team to build a "Human-Powered Hammer Mill." He has formed a partnership with the World Hope organization to manufacture these grain processors and deploy . . .
Alumni News