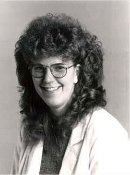 Rose Koronkiewicz
'81
A Bachelor of Science in Mechanical Engineering was awarded to Rose from Michigan Technological University in 1981. She also received a Master of Pastoral Studies at Loyola University (New Orleans) in 1989 and a Masters of Business Administration from the University of Pittsburgh in 1996. Rose worked for John Deere in various design, manufacturing, and quality positions. . . .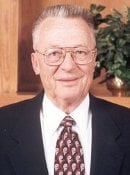 Albert Maki
'48
Abbie Maki earned a BS in Mechanical Engineering from Michigan Tech in 1948. He spent three years in the gas turbine division of General Electric, then four years on the staff of the vice president for manufacturing at North American Aviation. In 1955, he joined AVCO, where he was the program manager for the Titan and Atlas reentry vehicle program. . . .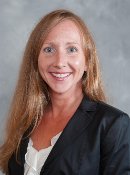 Laura Farrelly
'93
Laura graduated with honors from Michigan Technological University in 1993 earning a bachelor's degree in Mechanical Engineering. She went on to earn a master's degree in Mechanical Engineering from the University of Michigan; Dearborn. And she also earned an MBA in marketing and finance from Northwestern University's Kellogg School of Management. After Michigan . . .
Alumni Links
Take pride as a member of the Michigan Tech alumni family with over 70,000 members living and working in more than 100 nations around the world!
The Alumni reunion is a wonderful time to reunite with classmates and reminisce about your time at Michigan Tech.
Take advantage of continuing education and career planning and assistance, or even get help finding a job.
Being an alumnus of Michigan Tech has advantages other than a world-class education.
Chances are we are one of your favorite networks. Let's share.
Stay current with department news and research.
What You Can Do
Your experience and knowledge is incalculable. Share it with a student or recent graduate.
Update your Information: where has your education led you?
Volunteering is a great way to give back to your alma mater while helping future and current young alumni.
Enjoy alumni events in your local area.
Be a part of MyMichiganTech and discover your network. Find old friends in the directory, plan an alumni event, review classifieds, and get the latest alumni news.
Academy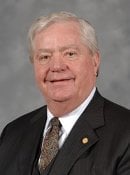 John Calder '67, '76
John F. Calder earned a BS degree in Mechanical Engineering in 1967 at Michigan Tech and went on to earn an MS degree from Michigan Tech in Business Administration in 1976. After graduating from Michigan Tech he started his career as a Design Engineer with Digital Integrated Circuit Systems in 1967. From 1968-1975 he rose from Application and Field Service Engineer . . .
Alumni News