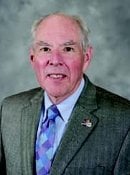 John Beattie
'63
 John M. Beattie earned his BS degree in Mechanical Engineering from Michigan Tech in 1963.  Prior to coming to Michigan Tech, John attended Central Michigan University for a year.  After graduation from Michigan Tech, John's initial employment was with the Louis Allis Company in Milwaukee, Wisconsin where he was a design engineer on a variety of commercial, military and NASA space projects.  His expertise . . .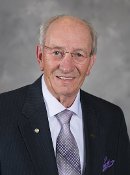 Raymond Trewhella
'56
Raymond M. Trewhella (BSME '56) began his career with Cliff Naturals (Cleveland Cliffs) in 1956 where he was responsible for mechanical and electrical maintenance for forty skilled associates and the startup of the first pelletizing iron ore plant in Michigan. He left in 1960 to assume the position of senior engineer with General Electric Company in Irmo, South Carolina. While at GE, he received the General Electric . . .
Lee Ann Rouse
'87
Lee earned a bachelor's degree in Mechanical Engineering from Michigan Tech in 1987 and has since taken classes towards her MBA at Central Michigan University. After graduating from Michigan Tech, Lee began her career working for Dow Chemical in Midland, Michigan as a Technical Service & Development Engineer in Dow Plastics. She later moved into Environmental, Health & Safety managing Dow's health promotion and . . .
Alumni Links
Take pride as a member of the Michigan Tech alumni family with over 70,000 members living and working in more than 100 nations around the world!
The Alumni reunion is a wonderful time to reunite with classmates and reminisce about your time at Michigan Tech.
Take advantage of continuing education and career planning and assistance, or even get help finding a job.
Being an alumnus of Michigan Tech has advantages other than a world-class education.
Stay current with department news and research.
What You Can Do
Your experience and knowledge is incalculable. Share it with a student or recent graduate.
Update your Information: where has your education led you?
Volunteering is a great way to give back to your alma mater while helping future and current young alumni.
Enjoy alumni events in your local area.
Be a part of MyMichiganTech and discover your network. Find old friends in the directory, plan an alumni event, review classifieds, and get the latest alumni news.
Academy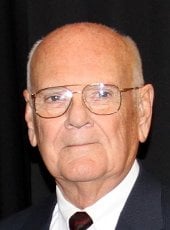 John Eastman '58
John Eastman graduated from Michigan Tech in 1958 with a Bachelor of Science degree in Mechanical Engineering.  He went on to earn an MBA from Ohio State University in 1980.  After graduation, John went to work for General Motors Corp in the Buick Automobile Engineering Section where he was assigned to the Experimental Noise and Vibration Engineering Section.  While at Buick he introduced the new dynamic rubber testing . . .
Alumni News