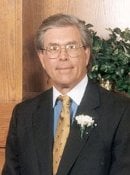 K. Knudsen
'64
Pete Knudson earned a BS in Mechanical Engineering from Michigan Tech in 1964 and began his career with the Budd Company as a management trainee. He would spend the next 19 years with the company, including stints as executive vice president and general manager of Auto Manufacturas and as president and general manager of Budd's Canadian subsidiary. . . .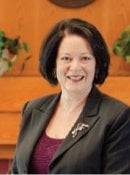 Colleen Jones-Cervantes
'83
Colleen L. Jones-Cervantes earned her BS degree in Mechanical Engineering from Michigan Technological University in 1983. After graduation Colleen started working at Chevron and has spent her career there in positions of increasing responsibility. She was often the only woman in these positions. Her first position with Chevron was in San Francisco, California as a project . . .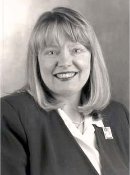 Sandra Skinner
'78
Sandra received a Bachelor of Science degree in mechanical engineering from Michigan Tech in 1978. After graduating from the University, she accepted a position with Illinois Tool Works in Des Plaines, IL. Over the next several years, she held positions at various companies, joining United Technologies Automotive in 1983 as a manufacturing engineer. Sandra worked for . . .
Alumni Links
Take pride as a member of the Michigan Tech alumni family with over 70,000 members living and working in more than 100 nations around the world!
The Alumni reunion is a wonderful time to reunite with classmates and reminisce about your time at Michigan Tech.
Take advantage of continuing education and career planning and assistance, or even get help finding a job.
Being an alumnus of Michigan Tech has advantages other than a world-class education.
Chances are we are one of your favorite networks. Let's share.
Stay current with department news and research.
What You Can Do
Your experience and knowledge is incalculable. Share it with a student or recent graduate.
Update your Information: where has your education led you?
Volunteering is a great way to give back to your alma mater while helping future and current young alumni.
Enjoy alumni events in your local area.
Be a part of MyMichiganTech and discover your network. Find old friends in the directory, plan an alumni event, review classifieds, and get the latest alumni news.
Academy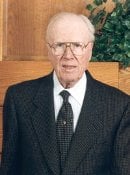 Paul Swift '33
Paul Swift earned a B.S. in Mechanical Engineering from Michigan Tech in 1933 and attended Stanford University Graduate School of Business & Engineering. After nine years of working as a corporate industrial engineer for Carnegie Steel and F.V. Gardner, he returned home to Houghton to join the family hardware business. He worked as a partner in the I.E. Swift Company, . . .
Alumni News