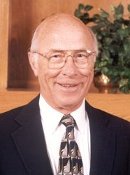 James Vorhes
'47
Jim Vorhes earned a BS in Mechanical Engineering from Michigan Tech in 1947 and immediately began a 39 year career with General Motors. Following a series of sales and service assignments in the Pontiac field organization, he served as a zone manager in a number of locations. He became assistant general sales manager of western area field operations . . .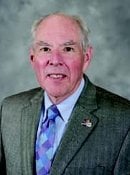 John Beattie
'63
 John M. Beattie earned his BS degree in Mechanical Engineering from Michigan Tech in 1963.  Prior to coming to Michigan Tech, John attended Central Michigan University for a year.  After graduation from Michigan Tech, John's initial employment was with the Louis Allis Company in Milwaukee, Wisconsin where he was a design engineer on a variety of commercial, . . .
Kathleen Grisdela
'84
Kathy received her bachelor's degree in mechanical engineering from Michigan Tech in 1984. After graduation she went to work for General Motors Corporation as a Reliability Engineer at the Detroit Hamtramck Assembly Plant. Four years after leaving GM and accepting a Quality Engineer position with Kelsey-Hayes- a Tier 1 supplier of anti lock braking systems. During . . .
Alumni Links
Take pride as a member of the Michigan Tech alumni family with over 70,000 members living and working in more than 100 nations around the world!
The Alumni reunion is a wonderful time to reunite with classmates and reminisce about your time at Michigan Tech.
Take advantage of continuing education and career planning and assistance, or even get help finding a job.
Being an alumnus of Michigan Tech has advantages other than a world-class education.
Chances are we are one of your favorite networks. Let's share.
Stay current with department news and research.
What You Can Do
Your experience and knowledge is incalculable. Share it with a student or recent graduate.
Update your Information: where has your education led you?
Volunteering is a great way to give back to your alma mater while helping future and current young alumni.
Enjoy alumni events in your local area.
Be a part of MyMichiganTech and discover your network. Find old friends in the directory, plan an alumni event, review classifieds, and get the latest alumni news.
Academy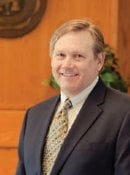 Timothy Coffield '84
Timothy P. Coffield earned his BS degree in Mechanical Engineering, with high honors, from Michigan Technological University in 1984. He has also completed a business degree from University of Colorado.  After graduating from Michigan Tech, Tim went to work as a research engineer for 5 years at IBM Research in Rochester, MN.  Following that he was the principal engineer . . .
Alumni News