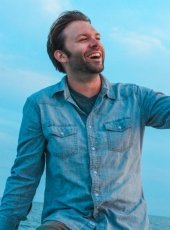 Dennis Grumm
'05
"A well-respected education in engineering and the unique location made Michigan Tech an easy choice. The UP has always been a place I considered special." In his Dynamic Controls class, Dennis Grumm '05 was given the opportunity for extra credit by solving a calculus problem based on the origins of Bode plots. "I learned a lot about problem solving with that . . .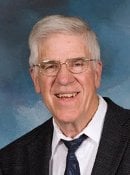 James Gerdeen
'59
Dr. James C. Gerdeen (BSME '59) retired as Professor and Department of Mechanical Engineering Chair from the University of Colorado - Denver. After graduation, Jim worked in industry before completing his MS in 1962 from Ohio State University and later his PhD from Stanford in 1965, both in mechanical engineering. He returned to Michigan Tech as a faculty member from . . .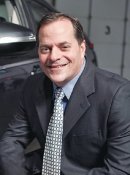 Douglas Parks
'84
Changing fuel consumption, monitoring energy usage, and enhancing safety are the focus of hybrid vehicle manufacturers around the world. Doug Parks ('84) achieved those goals while working on the Chevy Volt at General Motors as the Global Vehicle Line Executive and Chief Engineer for Global Electric Vehicles. For . . .
Alumni Links
Take pride as a member of the Michigan Tech alumni family with over 70,000 members living and working in more than 100 nations around the world!
The Alumni reunion is a wonderful time to reunite with classmates and reminisce about your time at Michigan Tech.
Take advantage of continuing education and career planning and assistance, or even get help finding a job.
Being an alumnus of Michigan Tech has advantages other than a world-class education.
Chances are we are one of your favorite networks. Let's share.
Stay current with department news and research.
What You Can Do
Your experience and knowledge is incalculable. Share it with a student or recent graduate.
Update your Information: where has your education led you?
Volunteering is a great way to give back to your alma mater while helping future and current young alumni.
Enjoy alumni events in your local area.
Be a part of MyMichiganTech and discover your network. Find old friends in the directory, plan an alumni event, review classifieds, and get the latest alumni news.
Academy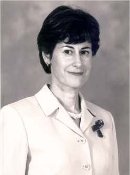 Martha Sullivan '80
Martha Sullivan earned a bachelor's degree in Mechanical Engineering from Michigan Tech in 1980 and has since completed studies towards a master's in Business Administration at the University of Michigan. She started her career with Texas instruments in 1984 and is now the Chief Operation Officer and Vice President of Sensata Technologies, Inc. in Attleboro, . . .
Alumni News