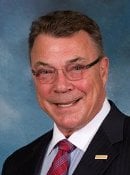 Dale Roberto
'69
Dale J. Roberto (BSME '69) is President/Owner of Smalley Manufacturing Co. Inc. in Knoxville, TN. Prior to working for Smalley, Dale worked for the Post Company in Battle Creek, MI. He was the project manager responsible for installing the Fruity Pebbles line. Smalley Manufacturing Company Inc. was founded by the Smalley family and is a privately owned . . .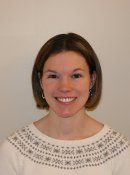 Michelle Boven
'99
While Michigan Tech is a predominantly male university, women have many opportunities to excel. Michelle Boven, a 1999 mechanical engineering graduate is just one real-world example of this. She was selected as the 2006 Distinguished New Engineer by the Detroit Chapter of the Society for Women Engineers for her accomplishments. Growing up in Saginaw, Mich., Boven . . .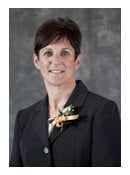 Paula Zenner
'87, '93
Paula Zenner earned a bachelor's degree in Mechanical Engineering in 1987 and worked in industry immediately following graduation. She returned to Michigan Tech to earn a master's degree in Operations Management, which was received in 1993. She began work at Michigan Tech in the Mechanical Engineering Department as an academic advisor in 1991 and has . . .
Alumni Links
Take pride as a member of the Michigan Tech alumni family with over 70,000 members living and working in more than 100 nations around the world!
The Alumni reunion is a wonderful time to reunite with classmates and reminisce about your time at Michigan Tech.
Take advantage of continuing education and career planning and assistance, or even get help finding a job.
Being an alumnus of Michigan Tech has advantages other than a world-class education.
Chances are we are one of your favorite networks. Let's share.
Stay current with department news and research.
What You Can Do
Your experience and knowledge is incalculable. Share it with a student or recent graduate.
Update your Information: where has your education led you?
Volunteering is a great way to give back to your alma mater while helping future and current young alumni.
Enjoy alumni events in your local area.
Be a part of MyMichiganTech and discover your network. Find old friends in the directory, plan an alumni event, review classifieds, and get the latest alumni news.
Academy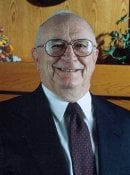 Robert Monica '50
Bob Monica attended Michigan Tech after serving in the United States Army during World War II, and in 1950 he graduated with a Bachelor of Science degree in Mechanical Engineering. He continued his education at Princeton University, earning a Master of Science degree in Plastics Engineering in 1952. That same year Bob began his successful career with The Dow Chemical . . .
Alumni News