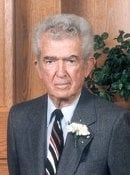 Jack Real
'37
Jack Real began his aviation career two years after graduating from Michigan Tech with a B.S. in Mechanical Engineering in 1937. He joined Lockheed Aircraft as a design engineer in 1939, flew for Pan Am during World War II, then worked as a test pilot and flight test engineer for Lockheed until 1965, when he became vice president and general manager of the Lockheed Rotary . . .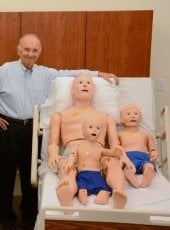 John Eggert
'63
John graduated from Michigan Tech in 1963 with his BS degree in Mechanical Engineering. He followed this up with a graduate degree in Engineering and one in Business Administration. John worked for NASA, General Electric, Pratt & Whitney Aircraft, Cordis Corp, Lord Corp, and is now is the executive vice president and an owner of Gaumard Scientific Co, a family owned and operated . . .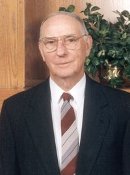 Charles Cronenworth
'44
Charles Cronenworth earned his B.S. in Mechanical Engineering with honor from Michigan Tech in 1944. After graduation and serving in World War II, he was a research design engineer with Chrysler Corp. in Detroit. In 1947, he joined the Diamond Crystal Salt Co. as a design draftsman. He held a number of managerial positions before being promoted to assistant chief engineer . . .
Alumni Links
Take pride as a member of the Michigan Tech alumni family with over 70,000 members living and working in more than 100 nations around the world!
The Alumni reunion is a wonderful time to reunite with classmates and reminisce about your time at Michigan Tech.
Take advantage of continuing education and career planning and assistance, or even get help finding a job.
Being an alumnus of Michigan Tech has advantages other than a world-class education.
Chances are we are one of your favorite networks. Let's share.
Stay current with department news and research.
What You Can Do
Your experience and knowledge is incalculable. Share it with a student or recent graduate.
Update your Information: where has your education led you?
Volunteering is a great way to give back to your alma mater while helping future and current young alumni.
Enjoy alumni events in your local area.
Be a part of MyMichiganTech and discover your network. Find old friends in the directory, plan an alumni event, review classifieds, and get the latest alumni news.
Academy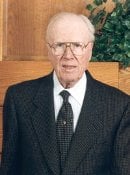 Paul Swift '33
Paul Swift earned a B.S. in Mechanical Engineering from Michigan Tech in 1933 and attended Stanford University Graduate School of Business & Engineering. After nine years of working as a corporate industrial engineer for Carnegie Steel and F.V. Gardner, he returned home to Houghton to join the family hardware business. He worked as a partner in the I.E. Swift Company, . . .
Alumni News