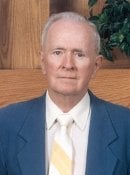 Wilfred Bobier
'43
Wilfred Bobier earned a BS in Mechanical Engineering from Michigan Tech in 1943. He was a member of the Michigan Patent Lawyers Association and received the Engineer of Year Award from the Engineering Society of Detroit in 1949. Retired from his career as a registered patent agent, Wilfred Bobier holds over 100 U.S. and foreign patents, alone, with some classified as military secrets and withdrawn from issue. Prior . . .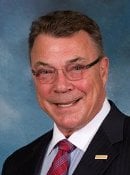 Dale Roberto
'69
Dale J. Roberto (BSME '69) is President/Owner of Smalley Manufacturing Co. Inc. in Knoxville, TN. Prior to working for Smalley, Dale worked for the Post Company in Battle Creek, MI. He was the project manager responsible for installing the Fruity Pebbles line. Smalley Manufacturing Company Inc. was founded by the Smalley family and is a privately owned company that incorporated in 1940. It has progressed from designing . . .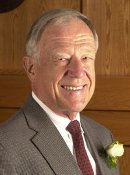 Charles Lamoreaux
'56
1933-2022 Charles (Chuck) Lamoreaux earned a BS in Mechanical Engineering from Michigan Technological University in 1956. After graduation, he worked in California for Northrup Industries, Fairchild Instruments, TRW Inc, and Hyper-Air Engineering Company. In 1965, Chuck and his wife, Gayle, started American Bristol Industries Inc. The company manufactures high and low pressure air and gas systems, and air purification . . .
Alumni Links
Take pride as a member of the Michigan Tech alumni family with over 70,000 members living and working in more than 100 nations around the world!
The Alumni reunion is a wonderful time to reunite with classmates and reminisce about your time at Michigan Tech.
Take advantage of continuing education and career planning and assistance, or even get help finding a job.
Being an alumnus of Michigan Tech has advantages other than a world-class education.
Stay current with department news and research.
What You Can Do
Take advantage of the vast network and resources the Office of Alumni Engagement has to offer.
Volunteering is a great way to give back to your alma mater while helping future and current young alumni.
Enjoy alumni events in your local area.
Be a part of MyMichiganTech and discover your network. Find old friends in the directory, plan an alumni event, review classifieds, and get the latest alumni news.
Academy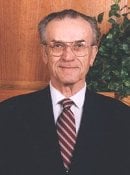 Richard Bayer '44
Dick Bayer earned a B.S. in Mechanical Engineering with honor from Michigan Tech in 1944. Three years later, he joined the Michigan Tech faculty in the Department of Mechanical Engineering. During succeeding years he was promoted to associate professor and full professor. He retired in 1983, after 37 years of service. In addition to his career at Michigan Tech, he also served as an officer in the U.S. Army combat engineering . . .
Alumni News