Plans to Open Fall 2025
Based on feedback from students and other community members, Michigan Tech is breaking ground on its newest hall this fall as part of our Campus Master Plan. Located at the east entrance to campus, East Hall will increase and enhance the variety of dynamic living experiences on campus, giving on-campus student residents more options.
With a focus on modern and sustainable features, the design and architecture of the residence hall features a vibrant and eco-friendly living space. The integration of technology will further enhance the overall experience, providing state-of-the-art amenities and facilities. The project, aligned with Michigan Tech's focus on responsible environmental design is on track for LEED (Leadership in Energy and Environmental Design) certification.
East Hall will increase student housing, ensuring that 516 more Huskies can pursue their education within this thriving community. East Hall aims to provide a comfortable and enriching living environment that brings about economic and social benefits for the greater community, fostering a sense of unity and progress.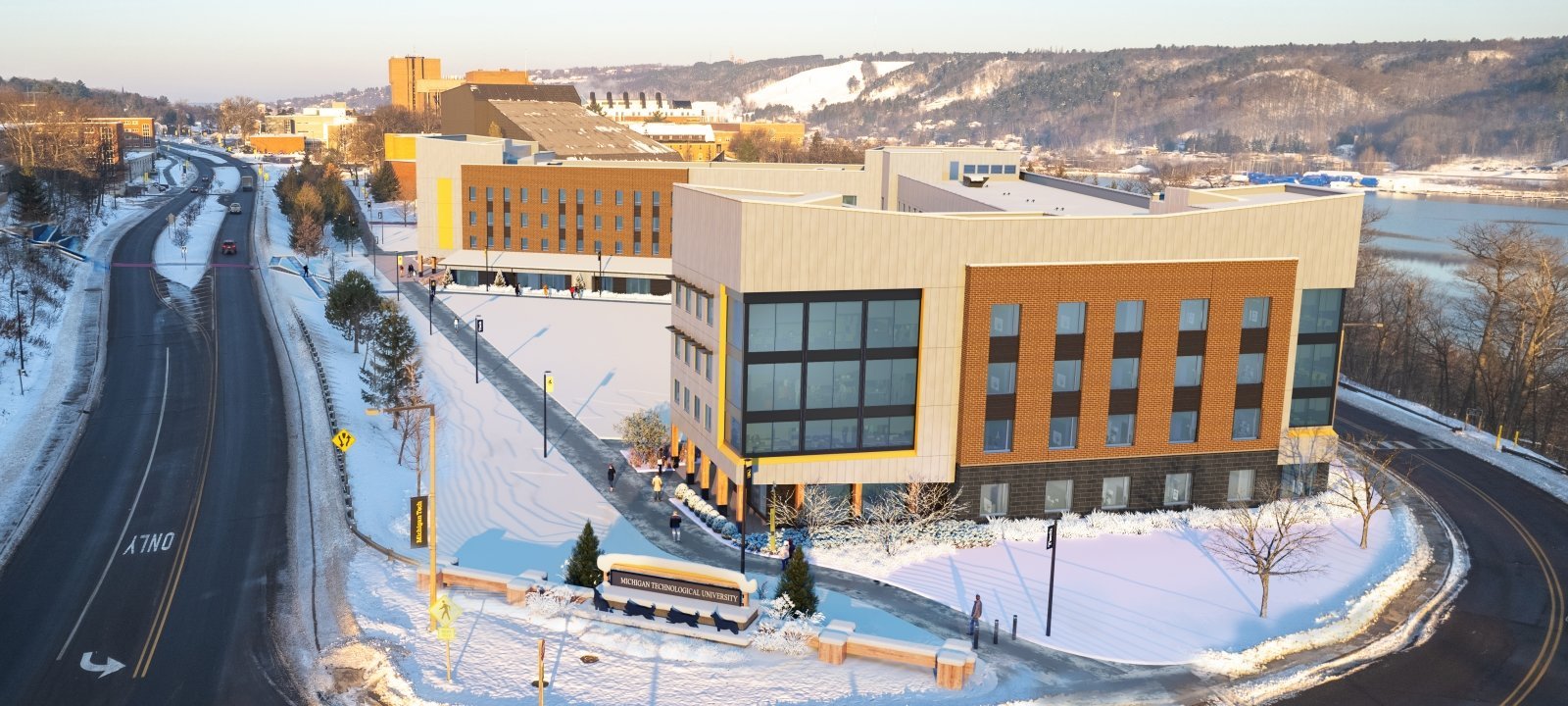 Amenities and Facilities Provided
East Hall will offer top-notch amenities and facilities including:
Semi-private suites featuring single and double occupancy bedrooms
Bathroom built into every living unit
Front desk services
Multiple study areas, community lounges and specialized programming spaces
Gaming room
Building-wide air conditioning
Laundry services at no additional cost
Communal kitchens on each floor
Fitness center
Frictionless convenient store for grab-and-go items
Covered bike storage
Multi-purpose rooms
Music studio
Outdoor patio with firepit