William Roberts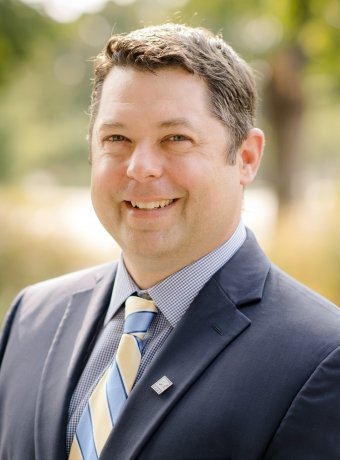 Vice President for Advancement and Alumni Engagement
Vice President, Michigan Tech Fund
PhD, Higher Education Leadership, Colorado State University
MS, BS, Public Administration, Northern Michigan University
Biography
Dr. Bill Roberts is the Vice President for Advancement at Michigan Technological University. Roberts joined Michigan Tech in 2002. He oversees operations, planning, and budgeting for the University's fundraising and alumni initiatives. Prior to his current position, he served as the Director of Financial Aid, Senior Associate Director of Financial Aid, Associate Director of Admissions, and Campus Visit Coordinator, all at Michigan Tech.
Roberts has a bachelor of science and master's degree in Public Administration both from Northern Michigan University in Marquette, Michigan. He received a PhD in Higher Education Leadership from Colorado State University in Fort Collins, Colorado. His research focus has centered on financial aid awarding and student success.
Additionally, Roberts has a certificate in Fundraising Management from the Lilly School of Philanthropy at Indiana University and has completed the Excellence in Leadership Program from the Academy for Academic Leadership. He is a member of the Council for Advancement and Support of Education (CASE) and has been a member of the National Association for Student Financial Aid Administrators (NASFAA), and the Michigan Student Financial Aid Association (MSFAA).
Roberts resides in Lake Linden, Michigan with his wife, Amy, and their sons Randall and Samuel. In his free time, he enjoys spending time with his family, many outdoor activities, coaching youth hockey, carpentry, and welding.