Welcome to Design Expo, Michigan Tech's annual showcase for experiential, discovery-based learning. Each spring at Michigan Tech we showcase the work of more than 1,000 students from our signature Enterprise and Senior/Capstone Design programs. This year, 2022, marks our 22nd event, and we can say with confidence that we've adapted and evolved to make it better than ever. After successfully holding the event virtually in 2020 and 2021, we're extremely delighted to be back to an in-person Expo…but with virtual opportunities for those in our Husky community who cannot make the trek to Houghton. Also, we've worked to partner with more academic programs on campus to feature student teams from all five Colleges: Business, Computing, Engineering, Forest Resources and Environmental Science, and Sciences and Arts. We're also hosting 8th grade students from the Houghton and Calumet schools to join in (and add to) the excitement that is Design Expo! If we've learned anything from the pandemic, it has been to embrace the very abilities we highlight at Design Expo: Imagination, Innovation, Collaboration, and Solutions.
At Michigan Tech, we proudly refer to Senior Design as a "first job" rather than a "last class," as it tasks senior-level project teams to address practical, open-ended design challenges. In Enterprise, larger interdisciplinary organizations of first-year through graduate-level students work with clients in a businesslike setting to create products, deliver services, and pioneer solutions. Regardless of the pathway our students choose, we know they are getting valuable experience that prepares them for early career success. And employers of our graduates know too!
The 2022 Design Expo is generously supported by industry and university event sponsorship. We are pleased to welcome Thompson Surgical as our Executive Partner this year. And, for the 11th consecutive year, we have ITC Holdings as Directing Partner. Collaborating Partners include Globalization Partners, Husky Innovate, OHM, Pexus, Property Management, Inc., and Winning by Design. Our Innovating Partner this year is Altec. These nine partners, along with more than 120 project and program supporters, make a strategic investment in our educational mission. Thank you!
Welcome to the 2022 Design Expo, and Go Huskies!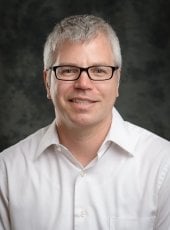 Rick Berkey
Director, The Enterprise Program, and Chair, Enterprise Governing Board
---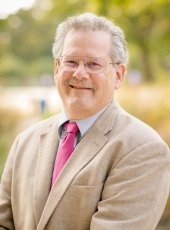 Leonard Bohmann
Associate Dean for Academic
Affairs, College of Engineering
---