Welcome to Design Expo, Michigan Tech's annual showcase for experiential, discovery-based learning. Each spring at Michigan Tech we showcase the work of more than 1,000 students from our signature Senior Design and Enterprise programs. This year, our 21st, we offer a fully virtual event. We wish everyone good health as we navigate safely through the pandemic.
At Michigan Tech, we proudly refer to Senior Design as a "first job" rather than a "last class," as it tasks senior-level project teams to address practical, open-ended design challenges. In Enterprise, larger interdisciplinary organizations of first-year through graduate-level students work with clients in a business-like setting to create products, deliver services, and pioneer solutions. Regardless of the pathway our students choose, the projects on hand at Design Expo 2021 are sure to impress!
This year, we reflect on the importance and relevance of Design Expo's foundational pillars: Imagination, Collaboration, Innovation, and Solutions.
Imagination is synonymous with creativity and resourcefulness, inviting possibilities and embracing the potential for "what if".
Collaboration, the action of working with others to produce or create something, has never been more important than now. Through experience and perseverance, our Enterprise and Senior Design student teams have learned the value of shared goals, trust, and teamwork.
Innovation, in its simplest definition, means novelty or something new. Coupled with imagination and collaboration, our students have embraced a new virtual event platform for Design Expo. We hope the result will be real-time, synchronous interactions: the key ingredient of a traditional ballroom event.
Finally, Solutions. At Michigan Tech, we encourage our students to tackle messy problems but prefer to reframe them as opportunities to generate positive impact. As you learn more about the solutions developed by our students and consider the meticulous safety environment in which they've operated during the pandemic, we hope you share our optimism for a better tomorrow!
Design Expo 2021 is generously supported by industry and university event sponsorship. We are pleased to welcome ITC Holdings as Directing Partner for the 10th consecutive year. Collaborating Partners include OHM, EverSmile, Gateway Foundation, Higher Ground Gear, Husky Innovate, Michigan Tech Office of Innovation and Commercialization, Miracle Recreation, Plexus, and Success by Design. Our Innovating Partner this year is Rock Central. These 11 partners, along with more than 100 project and program supporters, have made a strategic investment in our educational mission. Thank you!
Again, we offer our warmest welcome to Design Expo 2021—enjoy the event, and Go Huskies!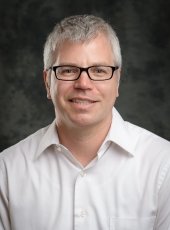 Rick Berkey
Director, The Enterprise Program, and
Chair, Enterprise Governing Board
---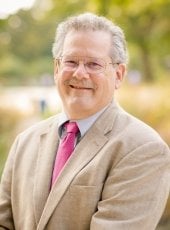 Leonard Bohmann
Associate Dean for Academic
Affairs, College of Engineering
---