Welcome, all, to our 20th annual—and first-ever virtual—Design Expo 2020!
For these unprecedented times we offer this unprecedented event. This year marks an important milestone in celebrating hands-on, discovery-based learning at Michigan Technological University. For 20 years, Design Expo has focused the spotlight on thousands of Huskies as they work in teams, embrace design challenges, and push through adversity to develop solutions and communicate results. It should come as no surprise at all that when COVID-19 disrupted our well-established plans for a traditional ballroom event, we found inspiration in our students. As they say, with challenge comes opportunity—the opportunity to demonstrate agility and new thinking, to pull together as a community, and most importantly, to realize and maintain our focus on our students and the bright future they will help create.
This year's virtual showcase represents the work of more than a thousand students from our Senior Design and Enterprise programs. At Michigan Tech, Senior Design is a course where teams of highly dedicated, senior-level students address practical, open-ended design challenges—it's more like a first job than a last class. In Enterprise, interdisciplinary teams of first-year through graduate-level students from more than 30 majors work in a businesslike setting to invent products, provide services, and pioneer solutions. Regardless of the pathways our students chose to get here, this year's 20th anniversary event is sure to inspire hope and confidence in a better tomorrow.
Design Expo is generously supported by industry and University sponsorship. We are pleased to welcome ITC Holdings as Directing Partner for the ninth consecutive year. Supporting Partners include Kohler, Nexteer Automotive, and OHM Advisors. Collaborating Partners include Code Blue, FCA, Kimberly-Clark, Michigan Tech's Husky Innovate, Nucor, and Plexus. These ten partners, along with more than a hundred project and program supporters, have made a strategic investment in our educational mission. The benefits of industry, government, and academia working together as partners are clearly evident at Michigan Tech's Design Expo. Thank you.
Enjoy your virtual Design Expo experience, and Go Huskies!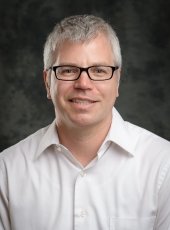 Rick Berkey
Director, The Enterprise Program, and
Chair, Enterprise Governing Board
---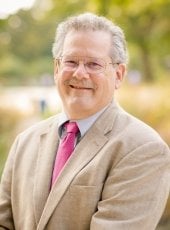 Leonard Bohmann
Associate Dean for Academic
Affairs, College of Engineering
---