Sigrid Resh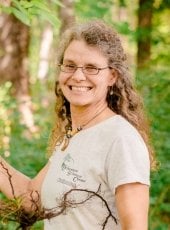 "If a child is to keep alive his inborn sense of wonder, he needs the companionship of at least one adult who can share it, rediscovering with him the joy, excitement and mystery of the world we live in."
—Rachel Carson (1907-1964)
Contact
906-487-1139
Noblet Building 116

Research Assistant Professor
Coordinator, Keweenaw Invasive Species Management Area (KISMA)
Postdoctoral fellow, eucalyptus biomass partitioning, CSIRO (Commonwealth Scientific and Industrial Research Organisation), Tasmania, AU
PhD, Forest Ecology, Colorado State University
MS, Resource Economics, Michigan State University
Ecosystem processes and restoration
My current research focuses are: 1. Invasive species treatments options as alternatives to chemical use (i.e., biocontrol, adaptive manual removal techniques), 2. Restoration of disturbed forests due to invasive species and land use impacts, 3. Importance of wood contributions to soil carbon pools and fluxes, and 4. Soil sustainability and land use. My training is in processes related to forested ecosystem carbon storage. I've examined changes in carbon storage related to forest age (Wyoming, USA), the influence of nitrogen-fixing tree species (Hawaii and Puerto Rico, USA), and coarse root production and soil differences (Tasmania, WU).
Invasive species in the Keweenaw
As the coordinator of the KISMA and with state of Michigan and US Forest Service and Great Lakes Restoration Initiative funding, I am reconnecting with the KISMA community to control new and spreading invasive species across land ownership boundaries and ecosystems.
Links of Interest
Areas of Expertise
Invasive species research, treatments, and education/outreach
Forest restoration
Soil sustainability
Resh, SC

, A Camp, E Byrne, C Webster. In preparation for fall 2022 submission. Legacy Impact of Invasive Berberis thunbergii Removal Methods on Native Species Community Recovery. Invasive Plant Science and Management.

Dolinski, L, T Bal, C Webster, SC Resh. In preparation for fall 2022 submission. Assessing the Utility of a Native Pathogenic Fungus as a Biocontrol Alternative to Herbicide on Invasive Buckthorns in Forests of Upper Michigan. Natural Areas Association Journal.
Chimner, RA, R Boone, G Bowser, L Bourgeau-Chavez, B Fuentealba, J Gilbert, JA Ñaupari, M. Polk, S Resh, C Turin, KR Young, M Zarria-Samanamud. 2020. Andes, Bofedales, and the Communities of Huascarán National Park, Peru. Wetland Science and Practice 37: 246-254.
Mosier, SL, ES Kane, D Richter, E Lilleskov, MF Jurgensen, AJ Burton, SC Resh. 2017. Interactive effects of climate change and fungal communities on wood-derived carbon in forest soils. Soil Biology and Biochemist 117: 297-309.
Gollany, HT, BD Titus, D Scott, H Asbjornsen, SC Resh, RA Chimner, D Kaczmarek, LFC Leite, ACC Ferreira, K Rod, J Hilbert, MV Galdos, M Cisz. 2015. Biogeochemical research priorities for sustainable biofuel and bioenergy feedstock production in Pan-America. Environmental Management.
Schrank, AJ, SC Resh, WJ Previant, and RA Chimner. 2015. Characterization and Classification of Vernal Pool Vegetation, Soil, and Amphibians of Pictured Rocks National Lakeshore. American Midland Naturalist 174(1): 161-179.
Chimner, RA and SC Resh. 2014. Water Sources of Riparian Bur Oak Using Stable Water Isotopes in Homestead National Monument, Nebraska. Natural Areas Journal 34(1):56-64.
Resh, SC, M. Battaglia, D. Worledge, and S. Ladiges. 2003. Coarse root biomass for eucalypt plantations in Tasmania, Australia: sources of variation and methods for assessment. Trees: Structure and Function 17:389-399.
Rothe, A, K Cromack Jr., SC Resh, E Makineci, Y Son. 2002. Soil carbon and nitrogen changes under Douglas-fir with and without red alder. Soil Science Society of America Journal 66:1988-1995.
Resh, SC, D. Binkley, and JA Parrotta. 2002. Greater soil carbon sequestration under nitrogen-fixing tree species compared with Eucalyptus pecies. Ecosystems 5:217-231.
Kaye, J, SC Resh, MW Kaye, RA Chimner. 2000. Nutrient and carbon dynamics in a replacement series of Eucalyptus and Albizia trees. Ecology 81:3267-3273.
Smith, FW and SC Resh. 1999. Age-related changes in production and below-ground carbon allocation in Pinus contorta forests. Forest Science 45:1-9.
Binkley, D and SC Resh. 1999. Rapid changes in soils following Eucalyptus afforestation in Hawaii. Soil Science Society of America Journal 63:222-225.
Resh, SC (PI), L Potvin. AIS outreach and portable boat wash support for KISMA. National Park Service. $15,501. 6/1/22-6/15/23.
Resh, SC (PI). Expanding KISMA's Reach Across Both Aquatic and Terrestrial Ecosystems. $60,000 ($67,000 with match). MISGP, Michigan DNR. 6/1/22

–

5/31/23.
Resh, SC (PI).

Continuing KISMA priority invasive species control and outreach with partners and community. USDA-FS-GLRI-CWMA 2021. $50,000 ($62,500 with match). 4/1/22-3/31/24.

Baugher, C, N Cassel,

SC Resh (co-PI) et al. Expanding Phragmites management in Michigan's Upper Peninsula. Upper Peninsula Resource Conservation and Development Council from EPA-GLRI 2021. Total funds of $665,221 with subaward to Tech of $62,594.68. 2/7/22 – 9/30/24.
Burton, AJ, M Cavaleri, Fengjing Liu, SC Resh (Co-PI), JD Wolfe, Senior Personnel: K. Brzeski, AM Marcarelli, RA Chimner. 8/1/20 – 7/31/22. MRI: Acquisition of an Isotope Ratio Mass Spectrometer for using stable isotopes to study complex ecological systems. NSF-MRI. $344,244.
Resh, SC (PI). Continuing Treatments for Priority Invasive Plant Species within the KISMA Tri-County Area. 4/1/20 – 3/31/22. USFS/GLRI/CWMA 2020. $48,000 ($51,765 with match)
Resh, SC (PI). 4/1/20-3/31/21. Growing KISMA community engagement with outreach, education, and treatment continuation. MISGP. $60,000 ($74,660 with match)
Chimner, RA and SC Resh (Co-PI). 1/1/20-12/31/21. Replanting the Pilgrim River wetlands to enhance ecosystem function. USFS/GLRI. $100,264 ($125,330 with match)
Resh, SC (PI), L Dolinski, RA Chimner, C Edson. 2019-2021. Purple Loosestrife Control in the Keweenaw Invasive Species Management Area (KISMA). USDA-FS GLRI CWMA 2018. $40,000 ($50,002 with match).
Resh, SC (PI), T Ball, RA Chimner, J Schmierer, A Storer, CR Webster. 2018-2021. Tree Planting for EAB mitigation on community trails. USFS/GLRI. $100,000 ($127,154 with match)
Bowser, G, RB Boone, RA Chimner, AB Taber, KR Young with SC Resh (Co-PI). 2016-2021. CNH-RCN: Andes Bofedales and Cattle: The Impacts of Changing Hydrology and Glacial Retreat on Community Livelihoods in Peru's Cordillera Blanca. NSF. $499,992 ($65,921 subawarded to Michigan Tech).