Standard sheets are available in 25 questions, 50 questions and 100 questions.
PRINT as many copies of the sheets that you will need. Please DO NOT print a single sheet and copy. This process causes issues with the reading software.
Give the exam to your students as you would a standard scantron sheet.
Please utilize your copier/scanner to make an electronic pdf file (or multiple pdf files) of your answer sheets. Please follow the instructions below:
Place the key for the exam on the bottom of the stack so that it is the first sheet read. Indicate instructor name and course name on the signature block of the key.
If there are more sheets than will fit into the hopper at one time, generating more than one PDF is acceptable. Scan the key with the first batch of answer sheets only. Our system will merge the PDFs together giving you the reports you would like form the entire set.
Send the PDF(s) to techtesting-l@mtu.edu
Fill in the short Test Scoring Request Form to indicate which reports you would like generated from the scantron forms.
Exam results will be shared with designated individuals through Google Docs. You may choose from the same scantron reports that have been available in the past. You will receive an e-mail pointing you to the share as soon as results are complete.
101 Student Statistics Report

103 Class Frequency Distribution Report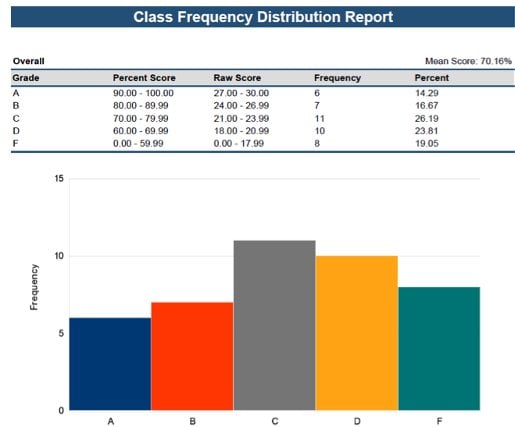 150 Student Grade Report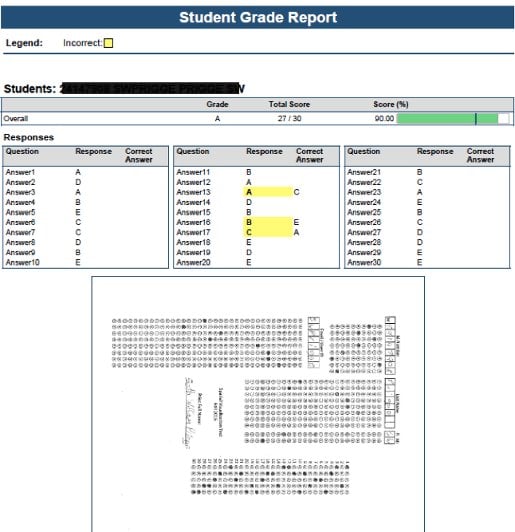 204 Condensed Item Analysis Report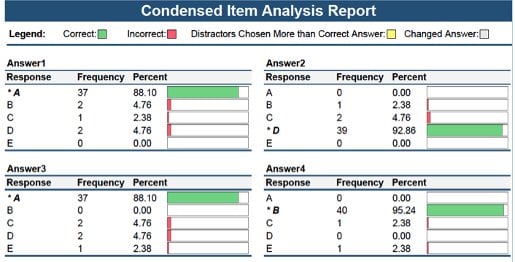 206 Condensed Test Report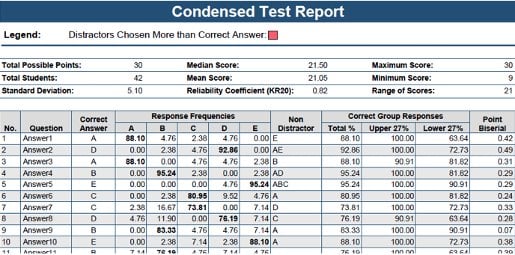 310 Test Statistics Report

320 Test Item Statistics Report

Frequently Asked Questions
Why would I want to use this system of printing my own forms instead of buying them as I have in the past?
To buy a ream of the standard red forms cost the department $57 for 500 sheets. That is $0.11 per sheet. Your copier should be costing you less than $0.01 per sheet to print and black and white sheet of bubbles.
Do I have to send them via the copier?
You can bring the sheets to the testing center and the staff can process them for you including generating the PDF.
Is there a time advantage to using the new electronic scantron?
There are several factors that will affect the turnaround of your forms. Sending the forms via the copier saves you a trip to the Testing Center. In the past the testing center staff have had to wait to process scantron sheets if there were candidates in testing because of the noise the reader makes. Processing electronic forms generates no noise in the testing center.