We thank you for your consideration of a gift to the Department of Cognitive and Learning Sciences. Both our undergraduate Psychology majors and graduate Students pursuing an advanced degree in Applied Cognitive Science and Human Factors benefit directly from every dollar you gift.
We will use this money to fund student travel to professional conferences, assist students with the cost of their research projects (all students, including our undergraduates, must complete a research project prior to graduating), recognize outstanding performance, and assist students with financial need who may not otherwise be able to finish. I assure you that your gift, big or small, will have a real impact on our amazing students.
Giving Needs

Undergraduate Research
Undergraduate research is a cornerstone of our undergraduate psychology program. All majors complete a full research study, and are encouraged to pursue a conference presentation or publication from their work. Gifts support summer research fellowships, costs associated with research projects, and conference travel.

Graduate Research
Generous gifts to this fund will help us maintain a high level of excellence and productivity in graduate research by supporting summer enrollment, research costs, and conference travel for our graduate students.
Progress total may take up to 24 hours to update.

Recognition of Outstanding Performance
We wish to recognize student achievement by awarding a small stipend and letter of recognition for the top GPA students from each class every year (freshman, sophomore, etc.). In addition, the top grade-earning students from every psychology course will be awarded with a dinner and social event with faculty. This will promote and strengthen faculty/student interaction, and assist students in making key faculty connections.
Progress total may take up to 24 hours to update.

Scholarships
The Brad Baltensperger Scholarship was created following the retirement of former CLS Chair, Brad Baltensperger - serving 35 years. He oversaw the transition of our department from service coursework only (no majors or minors) to research, offering a major and minor in psychology as well as our M.S. and Ph.D. programs in Applied Cognitive Science and Human Factors. Brad was known for his passion to ensure all students have an opportunity to be successful in their educational journey. Funds from this scholarship will support underrepresented students in pursuit of their degree.
Progress total may take up to 24 hours to update.

Alumni and Friends
Your generous gift to this unrestricted fund will be available as needed to support departmental initiatives and events. This will allow us to act in a timely matter when needs or opportunities arise. Support visiting experts for public presentations, bi-weekly colloquium series, and activities that promote the creative, positive social tie between faculty and students. We recently hosted a "painting party" for our students, staff, and faculty as a means to de-stress before finals, and we have a fierce competition in bowling every year with our student organization members.
Progress total may take up to 24 hours to update.
Questions About Your Gift?
Department Chair and Associate Professor, Cognitive and Learning Sciences
Affiliated Associate Professor, Computer Science
906-487-2792
Meese Center 107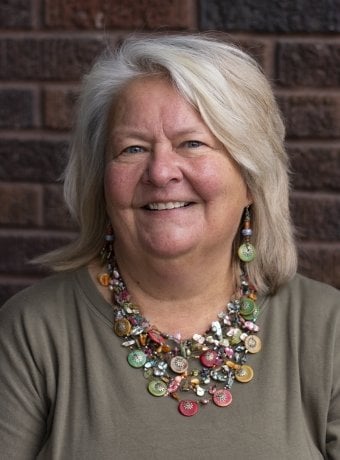 Karin Van Dyke
Director for Charitable Giving
906-487-2464
Alumni House 204