We have the bits and the bytes; it's the humans that businesses need.
Like a dam in a river, it's not difficult to set up the hardware you need to get results. But it takes a human to see the water and regulate the flow. We spoke with Management Information Systems (MIS) faculty at Michigan Tech to see how the human is key amidst the pools of data we've captured.
The Columbia River Gorge is a natural treasure, with view after amazing view, waterfalls galore, and too many things to see and do for an adventurer's entire lifetime. But these waters, famous from Lewis and Clark and the Oregon Trail, are also helping to create a digital revolution with a torrent of data. Much as the Columbia has been put to work for humans— extensively dammed and collecting full reservoirs aside from its natural beauty—data centers are springing up on its banks, trying to harness the power of information streaming through our lives.
Just east of bustling, trendy Portland, tucked into the peaks of the Cascades, technology companies are buying up land and constructing enormous data centers, taking advantage of relatively cheap hydroelectric power on the Columbia to balance their bits and bytes. Google, Facebook, Amazon, and others have built giant warehouses of servers; the Google facility near The Dalles, Oregon, cost hundreds of millions of dollars alone, helping to form the backbone of our information society and the phenomenon known as Big Data.
Big Data means big business, and the information available to business professionals is literally unprecedented.
"Corporations are dealing with massive amounts of data," explains Mari Buche, associate professor of management information systems. "It's both structured transactional level data, or TLD, and unstructured data of varying sizes and formats—photo imagery, opinions derived from social networks, mp3 files, videos, and more. Big Data is a current hot topic: there has been a dramatic increase in complexity due to high volume, accelerated velocity, and unpredictable variation. The previous generations of software applications are not scalable and prove inadequate for today's data processing tasks."
The old ways of processing information have become obsolete. We now know so many interests, trends, markets, and demands that industry is begging for more skilled professionals to help understand it all and point the way forward. They need information scouts who can dive in, know what this information means, and can wrangle it into a manageable, tangible opportunity.
"If you look at the spectrum of information technology, it starts with the hardware and moves through the network layer to the software layer, then into the data layer, and finally ends up with the people layer," says Russell Louks, professor of practice in the School of Business and Economics. "MIS focuses on analyzing and presenting the data in a way that turns the data into information that a business can use to make decisions."
In other words, the story here isn't one of storage, of machines, of technology. That's the stuff, the equipment, but it's not the goal. Much like how we look at the Columbia for how we use it, the technology of MIS is there to be seen in its data. This is a human story; algorithms don't write themselves. Machines collect the data; they don't interpret it.
"We're like a NASCAR driver," says Buche. "We don't build the machine, and we aren't responsible for the workings under the hood." Sure, the latest smartphone or tablet becomes cause for lines and commercials and hype, but the real story is in the data, the applications, what you can do with the technology. "We drive the management of these mountains of data, finding the signal in the noise, getting the corporation's objectives across the finish line."
The big benefit of Big Data is that sampling sizes can be enormous, targeted, or scaled in just about any way to suit the needs of business. This revolution has occurred so rapidly, however, that many sectors—and institutions of higher education—are only beginning to respond to the opportunities afforded by Big Data.
"Companies need employees with a combination of business acumen and technical (computer) skills," Buche says. "What that means for universities is that our curricula must evolve in order to address the fundamental needs of industry. One of the ways the MIS curriculum stays current is through strong ties to industry partners."
Lake Celilo is just outside of The Dalles, sixteen miles of water formed by The Dalles Dam. The dam generates power and pools up a reservoir, just as these enormous buildings on the river banks pool up data and generate opportunity. What industry is discovering it needs, now that the raging waters have been calmed back to something manageable, is the MIS experts who can wade out, survey the collection, and tell us just what it is we have.
Louks, who has spent considerable time in industry, sees businesses becoming hungrier for students with an MIS background, able to navigate all of these data pools. "Every year we go to the career fair and hear the same story," he explains. "When we tell them what our students are trained to do, what they can do for them, the light bulb goes on. 'That's exactly what we need!'"
RFID: Big Data's Little Buddy
The information revolution isn't all marketing and profiling. The School of Business and Economics sees information as vital throughout the enterprise, and has introduced a concentration in supply chain and operations management to place our students as humans as the head of the information-rich, supply-chain machine.
A modern assembly line looks a great deal different from the days of Henry Ford's Model T. Gone is an entire army of workers completing every task, with robotics and automation taking over much of the heavy lifting. This is highly skilled work, a ballet of metal and machine looking like the set of a science fiction film.
At Ford, one Focus might be getting a manual transmission and a sweet lime-green paint job, while the very next one in line will have paddle shifters and be black. How can they possibly keep it all in order?
One little tag does the trick. The same technology that helps stop thieves, keeps toll roads moving smoothly, and returns lost pets to their homes also keeps orders straight on the assembly line. RFID tags, short for radio-frequency identification, have sparked a manufacturing revolution.
"RFID technology has improved efficiency throughout the supply chain," says Greg Graman, associate professor of operations and supply chain management at Tech. "While this helps the bottom line of producers, ultimately this efficiency benefits consumers as well with lower prices and improved availability."
With billions of dollars in sales each year, RFID technology has proven its effectiveness: survey after survey shows increasing numbers of producers and manufacturers adopting the technology.
In the future, as this technology continues to evolve and its hardware is compressed into smaller and smaller packages, the possibilities for real-time data are almost limitless. For business, this means decision-makers will be empowered with the information they need to make fast decisions, reiterating the importance of reliable data and the education and skills base to make the human decisions out of the zeroes and ones.
Q/A
As a data professional, you have the access and the opportunity to misuse data and abuse privacy rights. What do you see as your ethical responsibility in maintaining integrity while managing all of this information?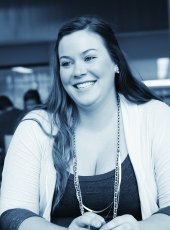 1. Kaylee Betzinger: Student
There are endless possibilities for abuse. You have to look at it from the perspective of how you would want your own information handled. You cannot let the privilege get to you, and abusing data hurts everyone: the person whose data it is, the business—both legally and by reputation, and you yourself. Being unethical means the end of your career. And it should.
---
2. Theresa Jacques: Registrar
When I am doing FERPA [Family Educational Rights and Privacy Act, a law that protects the privacy of student education records] training, I always say, "Just because you can, doesn't mean you should." Many of us have access to data, but that doesn't mean we should be looking at it. If there is not a need to know, then don't look, and curiosity is NOT a need to know. It really comes down to ethics and the Golden Rule of data: treat others' data how you would want your data to be treated.
---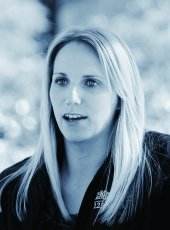 3. Ashley Sudderth: Information Compliance Officer
Users are increasingly concerned about the loss of privacy and the inability to control the dissemination of their protected information. It is my job to understand what information is collected—how the information is handled, who has access to the information, and under what conditions the information may be disclosed.
---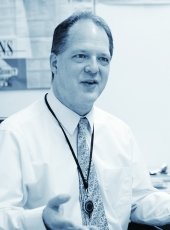 4. David Hale: Senior Security Officer
In my position I have the potential to come in to contact with a significant amount of private data. I try to mitigate the amount of contact by programmatically processing data whenever possible. For those rare times that I do encounter unprocessed personal data I believe that it is my ethical responsibility not only to keep it confidential, but to ensure that it does not bias my interactions with others.
---
Michigan Technological University is a public research university founded in 1885 in Houghton, Michigan, and is home to more than 7,000 students from 55 countries around the world. Consistently ranked among the best universities in the country for return on investment, Michigan's flagship technological university offers more than 120 undergraduate and graduate degree programs in science and technology, engineering, computing, forestry, business and economics, health professions, humanities, mathematics, social sciences, and the arts. The rural campus is situated just miles from Lake Superior in Michigan's Upper Peninsula, offering year-round opportunities for outdoor adventure.