Sixty years ago, the School of Business and Economics began as the Department of Engineering Administration, when Michigan Technological University was known as the Michigan College of Mining and Technology.
"We are striving to define the role of business education at a technological university."
Since then, the needs of society have changed, our economy has changed, and our University has changed. Business schools, which play an important role in the US and global economies, must keep up with our ever-changing world. To give students the tools they need to compete and succeed, business education must change its focus to innovation, advancing new technologies, entrepreneurship, and business development.
At the School of Business and Economics, we are uniquely positioned to provide an education that will have a profound business and economic impact on the fields of business that are so vital to our future. To meet the challenges of our economy now and going forward, we are committed to finding avenues to merge business education with engineering and science education. We are striving to define the role of business education at a technological university.
To meet the call for this new paradigm, this year the School of Business and Economics is adopting an aggressive plan for change that complements Michigan Tech's strategic plan for growth. Our new mission, vision, and values will help our School develop leaders in business and innovation.
We are developing and implementing undergraduate and graduate curricula that are innovative, distinctive, and transformative. We are launching a new online program that will help our students keep pace with rapidly evolving technologies. We are forging partnerships with innovators in all avenues of the business world, many of whom are our alumni. You can learn more about the exciting changes in store at the School of Business and Economics in these pages.
As we continue to grow and change, we will be sharing our stories with you in the pages of this new magazine, Impact, and on our newly redesigned website. Your feedback is important to us. Please get in touch with us at business@mtu.edu with your comments, news, and suggestions for stories.
Sincerely,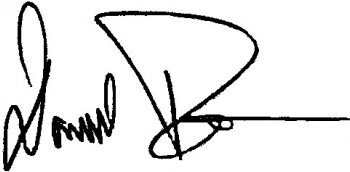 Darrel Radson
Michigan Technological University is a public research university founded in 1885 in Houghton, Michigan, and is home to more than 7,000 students from 55 countries around the world. Consistently ranked among the best universities in the country for return on investment, Michigan's flagship technological university offers more than 120 undergraduate and graduate degree programs in science and technology, engineering, computing, forestry, business and economics, health professions, humanities, mathematics, social sciences, and the arts. The rural campus is situated just miles from Lake Superior in Michigan's Upper Peninsula, offering year-round opportunities for outdoor adventure.