College Of Business Impact Scholar 2019-20
The Impact Scholarship is an annual competitive award recognizing incoming business students and leaders at Michigan Tech. This past year, 21 high school senior finalists from across the country participated in leadership activities on campus and received Impact awards.

Victoria Cameron of Petoskey, Michigan, was selected as the recipient of full in-state tuition for four years.

The first in her immediate family to attend college, Cameron gains inspiration from her father, a former Green Beret in the US Army, and her maternal grandfather and great-grandfather, who served in the British Army. "Serving my country feels like one of the noblest things I can do. I want to continue my family's legacy," she says.

She credits the friendly feel of Michigan Tech's campus as the driving factor in her college decision. "My mom's friend encouraged me to look at Michigan Tech's business school. When I visited, I instantly felt at home."

In addition to her general business studies, Cameron plans to become a cadet in the Michigan Tech Army ROTC program.
Meet A Few Of Our Other Crazy Smart Impact Scholars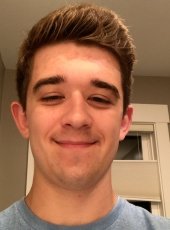 Cody Russell
Engineering Management
Hometown: Wayland, Michigan
High school: West Michigan Aviation Academy
Career goal: I would love to take over my dad's business, Beaver Research Chemical Company.
Looking forward to being a Husky because. . . I am really looking forward to the education, and also all of the outdoor activities and snow!
My favorite brand is Carved—they make wood and epoxy phone cases. I love working with wood and they create some of the most beautiful phone cases and wallets I have ever seen.
---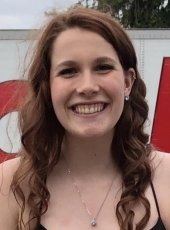 Elisabeth Mattson
Accounting
Hometown: Davisburg, Michigan
Homeschooled
Career goal: I plan to become a CPA to consult and perform audits for businesses, individuals, non-profits, and the government. I would also like to be involved with forensic accounting.
Looking forward to being a Husky because. . . I am excited for the opportunities and all of the welcoming and friendly faces at Tech.
My business role model is Mike Adenuga, owner of Globacom. He's the second-richest man in Nigeria with a net worth of $9.4 billion, yet he displays uncommon humility and generosity. He is committed to achieving the best for his country and faces challenges head on.
---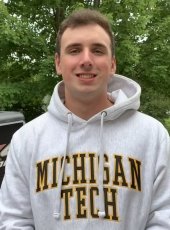 Mitchell Watters
Engineering Management
Hometown: Schofield, Wisconsin
High school: DC Everest Senior High
Career goal: I would like to run a company.
Looking forward to being a Husky because. . . all the snow! I love snowmobiling, so I am very excited to live in Houghton.
My business role model is Elon Musk because he is doing very cool things, but also has a fun time doing it. I like that he is very active on Twitter.
---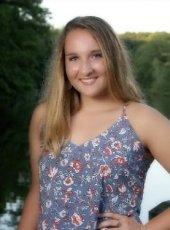 Emily Kughn
Marketing
Hometown: Jackson, Michigan
High School: Hanover-Horton High School
Career Goal: To obtain both my bachelor's and master's degrees at Michigan Tech and become a force in the business world.
Looking forward to being a Husky because... I can't wait to be surrounded by students who are just as motivated as I am. I also love the atmosphere at Tech and am beyond excited to learn new things, make new friends, and explore the Keweenaw Peninsula!
My business role model is my father, Greg Kughn. He works for Berry Global, which is one of the world's largest plastic packaging companies. He works so hard and is extremely passionate about what he does. He makes me want to work hard and become a powerful businesswoman.
---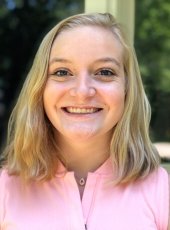 Jenna Rubick
Management with a concentration in Supply Chain and Operations Management
Hometown: Gladstone, Michigan
High school: Rapid River High School
Career goal: I would like to because a supply chain manager in the fashion industry.
Looking forward to being a Husky because... I am excited for the new atmosphere of college life and to meet new people.
My business role model is Amazon's Jeff Bezos. He really embraced new technology and took e-commerce to the next level.
---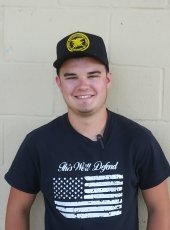 Jack Gockenbach
Finance and possibly Accounting
Hometown: Chassell, Michigan
High school: Chassell High School
Career goal: Federal law enforcement, possibly the FBI
Looking forward to being a Husky because... The academic quality of the University
---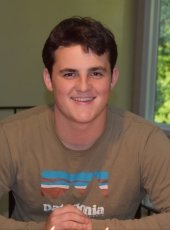 Camden Wheeler
Engineering Management
Hometown: Green Bay, Wisconsin
High School: Ashwaubenon High School
Career goal: Still deciding
Looking forward to being a Husky because... both of my parents went to Michigan Tech.
Favorite brand and why: My favorite brand is Patagonia because the apparel is high-quality and durable.
---
---
---
---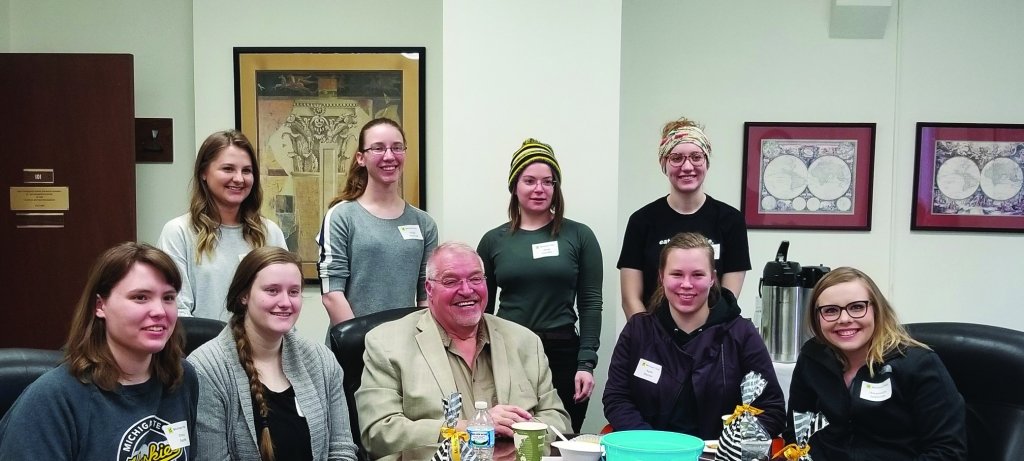 Lyth Support
The Joyce Caylor Lyth Memorial Endowed Scholarship is an opportunity for students studying in the College of Business at Michigan Tech.
Born in the Upper Peninsula, the late Joyce Caylor Lyth studied accounting at Michigan Tech. She went on to become a chief accountant, controller, and entrepreneur. Supporting students was a priority for Joyce and her husband, David Lyth '73.
Today Mr. Lyth continues to support student pioneers in the business field.
Recipients of the scholarship are leaders in and out of the classroom who embrace hard work and embody strong ethics. Students focus on their academics, gain confidence and skills in business, and receive support and mentoring from successful COB alumnae.

Criteria:
Enrolled in College of Business
2.75 GPA
"Not only have I been given the financial resources to achieve my goals and follow my dreams, I have been blessed with fellow recipients who have helped me succeed at Michigan Tech. I will be graduating from Michigan Tech in a few years and commissioning into the United States Air Force with plans to become a financial officer, using what I learn here to lead budgeting and financial projects."
Michigan Technological University is a public research university founded in 1885 in Houghton, Michigan, and is home to more than 7,000 students from 55 countries around the world. Consistently ranked among the best universities in the country for return on investment, Michigan's flagship technological university offers more than 120 undergraduate and graduate degree programs in science and technology, engineering, computing, forestry, business and economics, health professions, humanities, mathematics, social sciences, and the arts. The rural campus is situated just miles from Lake Superior in Michigan's Upper Peninsula, offering year-round opportunities for outdoor adventure.