MBA Students Help Revive Keweenaw Lodge
"People don't stumble upon Copper Harbor. The area is not for everyone."
When investor John Mueller took on the challenge of purchasing the 85-year-old Keweenaw Mountain Lodge, he took on a peninsula-sized opportunity. To achieve his grand vision of bringing back "fun, joy,
and adventure" to the resort grounds— home to nearby Copper Harbor Trails, one of the top trail systems in
the nation—a call to the College of Business was one of his initial tasks.

In addition to his interim general manager duties, Mueller is a professor of innovation and entrepreneurship at St. Edwards University. He saw partnering with area business students as critical to reviving the lodge at the tippy-top of Michigan's northernmost peninsula.

"People don't stumble upon Copper Harbor. The area is not for everyone. We knew we needed to be intentional in our marketing to attract guests that fit our values and vision," says Mueller.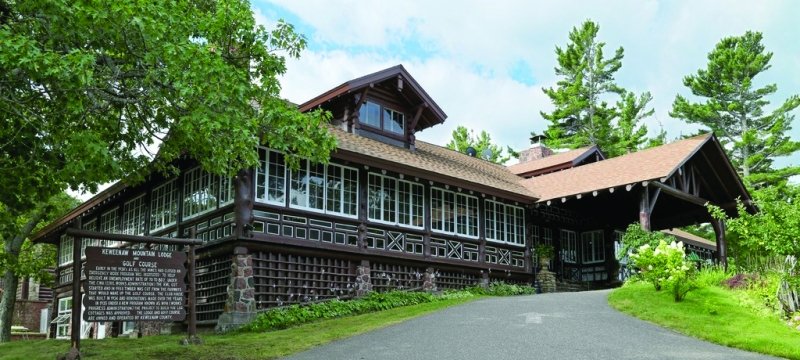 Professor Soonkwan Hong, who teaches marketing courses for the TechMBA® program, was eager to engage his students in this real-world project. He divided the MBA cohort into five teams:
Strategy Team
"That's the bird's-eye view," Hong says.
Market Research Team
"People think market research is marketing, but it's not," Hong explains.
Tactical Team
"They were in charge of marketing collateral like brochures." Hong says the group placed finished materials in visitor centers.
Communications Team
"Developed content to attract more and better-skilled mountain bikers, as well as tap into the event/wedding/banquet market."
Technical Team
"Video, website, and more."
Using principles of the Experience Economy (Pine and Gilmore), Hong challenged his students to create a customer experience map putting lodge customers first—not just strategy or tactics. "Managers and Fortune 500 companies tend to think about numbers, stats, and graphs, but in the real world, nothing is linear. That method may have worked in the past, but back then there weren't as many variables to selling a product or service. Now, consumers go through a winding, circular process when making a purchase decision."

The students mapped a sophisticated experience that is not unlike a stage performance. Says Hong, "There must be theatricality for each point in the customer experience. At each stage, customers perform. The brand and consumer must click at every touchpoint—that's the dilemma for marketers to solve."

"Michigan Tech students understood our call, and built a customer experience map that allows us to focus on one of our main niche markets—mountain bikers," Mueller adds.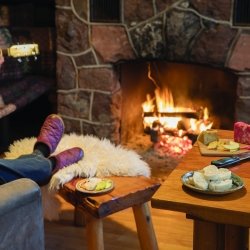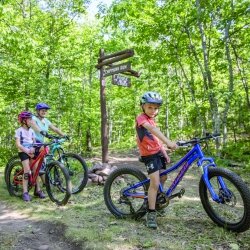 Ready to achieve your MBA? At Michigan Tech, you can accomplish it in one year.
Get more information and get started today: mtu.edu/business/graduate/techmba
Preparing Economists To Forecast Tomorrow

Led by students in the Economics Club, the KHOB Economic Outlook Report is an annual outlook of the economic performance of Keweenaw, Houghton, Ontonagon, and Baraga counties. The semester-long project was sponsored by Superior National Bank and presented socioeconomic data for the four-county area, including local average wages per sector and most relevant industries. Last fall the group presented their findings in front of a packed lecture hall with community members, business owners, and policy makers.
"This project involves not only economics, but marketing, data analytics, and statistics. It helps equip our students with interdisciplinary, state-of-the-art skills that will contribute to their success in professional endeavors or graduate programs".
Michigan Technological University is a public research university founded in 1885 in Houghton, Michigan, and is home to more than 7,000 students from 55 countries around the world. Consistently ranked among the best universities in the country for return on investment, Michigan's flagship technological university offers more than 120 undergraduate and graduate degree programs in science and technology, engineering, computing, forestry, business and economics, health professions, humanities, mathematics, social sciences, and the arts. The rural campus is situated just miles from Lake Superior in Michigan's Upper Peninsula, offering year-round opportunities for outdoor adventure.