From the Dean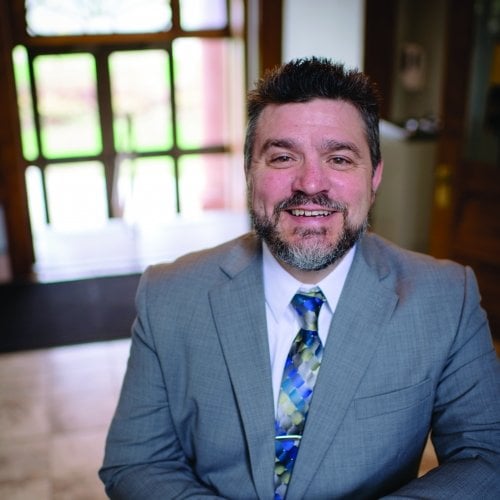 The Integrated Postsecondary Education Data System, which is conducted annually by the US Department of Education's National Center for Education Statistics, lists business as the most popular undergraduate major earned by far. Further analysis highlights business and healthcare as the top two degrees for female students and business and engineering as the top two degrees for males.
Forecasting the needs and trends of tomorrow, the Princeton Review expects business to remain a sought-after area of study for its problem solving, number crunching, and decision making as well as communications. Business majors, they say, learn to budget, organize, plan, hire, direct, control, and manage businesses from entrepreneurial start–ups to multi–million–dollar corporations.
I share this with you to highlight the importance of business students on our campus. As Michigan Tech looks to grow and diversify enrollment, our newly renamed College of Business is now more than ever an area of devoted resources and opportunity.
What sets business Huskies apart from graduates of other business schools is that they become adept at collaborating with analytical minds amongst their STEM-student peers. They have a mastery of technology that leads to confident risk-taking and big rewards. They are innovative in their thinking and demand faculty who are on the leading edge offering tech-infused, hands-on education.
That's the advantage of earning the world's most popular major at a technological university. The Tech Advantage is also what makes our graduates highly employable, highly rewarded for their skills, and future-proof as we advance into the Fourth Industrial Revolution where technology rapidly changes every facet of life.
A major aspect of my job as dean is to ensure our growing student body has the state-of-the-art tools and facilities to accomplish their dreams. Plans and fundraising are underway for a new facility for business students and professors. Our curriculum is new and nimble. Our professors have industry experience, build industry partnerships, and pursue advanced training.
Access to these incredible opportunities is a shared focus as well. We want the Michigan Tech business program to be available to all high-achieving students. As such, we have more than 50 sponsored scholarships in addition to University merit awards and need-based aid.
Speaking of merit, if you are a non-resident or international student, you'll want to see details about the new National Business Scholars Award (page 15). Alumni, if you know a high school senior interested in a business major, contact the College of Business and let's work together to create the future one business student at a time.

Dean Johnson,


Dean, Michigan Tech College of Business
---
Michigan Technological University is a public research university founded in 1885 in Houghton, Michigan, and is home to more than 7,000 students from 55 countries around the world. Consistently ranked among the best universities in the country for return on investment, Michigan's flagship technological university offers more than 120 undergraduate and graduate degree programs in science and technology, engineering, computing, forestry, business and economics, health professions, humanities, mathematics, social sciences, and the arts. The rural campus is situated just miles from Lake Superior in Michigan's Upper Peninsula, offering year-round opportunities for outdoor adventure.