At its regular meeting in Houghton today, Michigan Technological University's Board of Trustees approved emerita/emeritus rank for retiring professors Nancy Auer and Paul Buda.
Auer has been on the faculty of Michigan Tech's Department of Biological Sciences since 1984. Buda has served on the School of Technology faculty since 1993.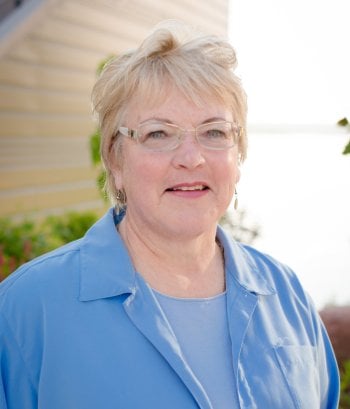 Auer is known for her research on the restoration of Great Lakes species such as the lake sturgeon and arctic grayling. Her recent book, "The Great Lakes Sturgeon," was recognized as a Michigan Notable Book.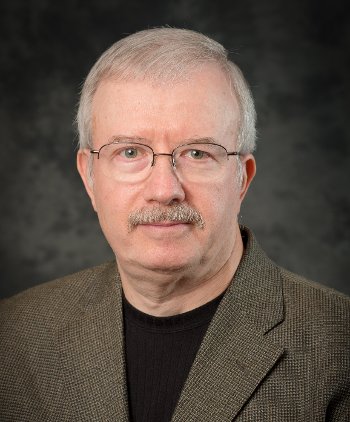 Buda taught surveying and was inducted in the Academy of Teaching Excellence in 2003.
The Board also recognized five employees for 35 or more years of service to the University. They are Marty Auer (Civil & Environmental Engineering)—36 years; Paul Buda (School of Technology)—35 years; Ralph Hodek (Civil and Environmental Engineering)—47 years; Karen Jakovic (Dining Services)—35 years and Raymond Lasanen (Purchasing)—35 years.
Presidential Transition Committee
Board Chair Terry Woychowski announced the formation of a Presidential Transition Committee to draft a plan to help the successful presidential candidate meet with appropriate individuals and groups, as well as the overall university community, and to identify key areas of interest and need. Board members Linda Kennedy, Derhun Sanders and Steve Tomaszewski will serve on the committee, which will be co-chaired by Sanders and David Reed, vice president for research. Other committee members will be Les Cook, Roberta Dessellier, Ellen Horsch, Jackie Huntoon, Julie Seppala and Marty Thompson.
In other business, the Board:
Appointed William H. Cooke as a professor with tenure in the Department of Kinesiology and Integrative Physiology. He comes to Michigan Tech from the University of Texas at San Antonio.
Approved a proposal from the Rozsa Center for the Performing Arts for a $29,500 grant from the Michigan Council for the Arts and Cultural Affairs, to partially support five upcoming performances.
Were introduced to three newly appointed Portage Health Foundation endowed professors: Keat Ghee Ong, Biomedical Engineering; Qiuying Sha, Mathematical Sciences; and William Cooke, Kinesiology and Integrative Physiology.
Received a report on fundraising from the Michigan Tech Fund. In fiscal year 2017, which ended June 30, the Tech Fund raised $52.4 million, nearly $19 million more than the 2016 total of $33.8 million.
Recognized George Butvilas, chair of the Michigan Tech Fund Board of Directors, for 20 years of service to Michigan Tech
Received a report that Michigan Tech received $59.7 million in research grants from federal, state, industry and other sources during fiscal year 2017, more than $8 million more than in FY2016. Of that, nearly half went to the College of Engineering.
Heard about Alumni Reunion, which starts today and runs through Saturday, Aug. 5. Honored classes are 1957, 1967, 1977, 1987, 1997 and 2007. A 5K Run/Walk for scholarships is scheduled for Saturday, as is a men's alumni basketball game and a Women of Tech Celebration at the Great Lakes Research Center.
Michigan Technological University is a public research university, home to more than 7,000 students from 54 countries. Founded in 1885, the University offers more than 120 undergraduate and graduate degree programs in science and technology, engineering, forestry, business and economics, health professions, humanities, mathematics, and social sciences. Our campus in Michigan's Upper Peninsula overlooks the Keweenaw Waterway and is just a few miles from Lake Superior.