Putting Education into Action: Michigan Tech Student Spearheads Energy Prize Project
By Monica Lester | Published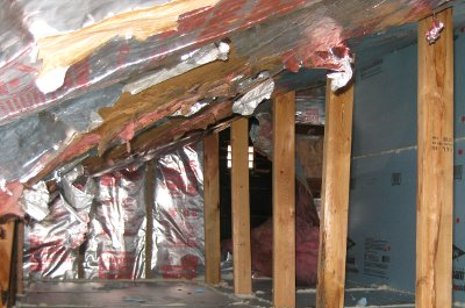 "The area we live in has high unemployment, low to median income but high energy bills," says Abhilash Kantamneni, a Michigan Tech computer science graduate student who is leading Houghton County's effort to win the Georgetown University Energy Prize competition. The county just recently celebrated advancing to the semifinals of the competition, and Kantamneni wants to get more people involved.
The Georgetown University Energy Prize was created to encourage communities to develop creative solutions to cut energy consumption. The prize is sponsored by the American Gas Foundation, the Joyce Foundation, the US Department of Energy, the National League of Cities, the National Association of Counties, the American Council for an Energy-Efficient Economy, the National Science Teachers Association, the Alliance to Save Energy, the American Public Power Association, the Edison Electric Institute, the National Rural Electric Cooperative Association and Deloitte Consulting.
Participants are challenged to create practical, innovative ways to reduce the use of natural gas and electricity in their communities. Also, they are challenged to educate students and the public on the environmental costs of conventional energy sources and to work with businesses, governmental units and utilities to reduce energy use over the long term.
After finding out about the competition, Kantamneni pitched the idea to the Houghton County Commission and spearheaded writing the plan. With the help and support of Scott Ala, chair of the Houghton County Board of Commissioners, Kantamneni brought together a team of community leaders, University experts and student groups to develop the broad-based plan. The team even won a $30,000 grant from the Joyce Foundation to help hire an Energy Manager for their team to lead efforts in this competition over the next two years.
Representatives from utility companies UPPCO and SEMCO are participating in the effort, along with energy-conservation businesses and organizations such as Michigan Saves, Efficiency United and Blue Terra Energy.
The Georgetown University Energy Prize is $5 million, and if Houghton County won, they would spend it on energy efficiency measures to benefit the community as a whole. "We want to build a sustainable Houghton, an affordable community for families and businesses well beyond the next two years of the competition," says Kantamneni.
Kantamneni explains the student involvement. "Michigan Tech is a crucial part of the community, and giving back to it is part of our education," he says. "Opportunities like this give students a chance to used the knowledge they are learning and actually help people."
If you are interested in becoming involved, contact Kantamneni at akantamn@mtu.edu or visit energizehoughton.org.
Michigan Technological University is a public research university, home to more than 7,000 students from 54 countries. Founded in 1885, the University offers more than 120 undergraduate and graduate degree programs in science and technology, engineering, forestry, business and economics, health professions, humanities, mathematics, and social sciences. Our campus in Michigan's Upper Peninsula overlooks the Keweenaw Waterway and is just a few miles from Lake Superior.