Michigan Tech Board of Trustees Approves Budget, Tuition Rates for 2014-15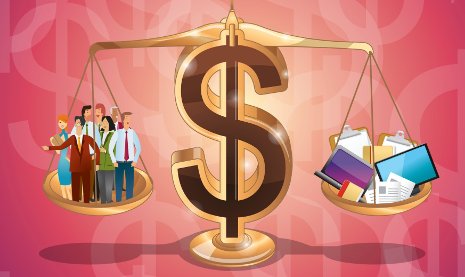 Michigan Technological University's Board of Trustees approved a general fund (operating) budget and tuition rates for the 2015 fiscal year at its regular meeting on May 2, 2014. The budget increased by 5 percent, to $168.2 million, with state appropriations expected to increase $2.5 million and tuition and fees expected to bring in $5.7 million more than in FY 2014.
The Board approved a new differential tuition rate based on students' majors and the cost of supporting those majors. The new formula will bring Michigan Tech's existing differential tuition structure in line with other research universities in the state.
First and second year students will pay $7,020 a semester plus $150 in fees for 12 to 18 credits. Third and fourth year students will pay the same tuition, student activity and Experience Tech fees totaling $150. They will also pay fees of $150, $300 or $900 a semester, depending on their major.
Students in the School of Business, humanities, mathematics sciences, social sciences and visual and performing arts will pay the $150 fee. Those majoring in biological sciences, chemistry, kinesiology and integrative physiology, cognitive and learning sciences, physics, the School of Forest Resources and Environmental Science, construction management, electrical engineering technology and mechanical engineering technology will pay a $300 fee. Students in the College of Engineering, computer science, computer network and systems administration and surveying engineering technology will pay a $900 fee.
"Most students will see a 2 to 3 percent increase," said Les Cook, vice president of student affairs and advancement. "This structure is similar to what most universities do. Varying degrees cost varying amounts to deliver. This plan is more equitable because the fees are based on the cost of the programs the students are taking."
Although tuition is increasing by about 2 percent, scholarship funds available to students will increase 9 percent, Board members pointed out.
The Board of Trustees awarded an honorary Doctor of Philosophy degree to Frank Pavlis, a 1938 graduate of Michigan Tech, where he earned a Bachelor of Science in Chemical Engineering. Pavlis went on to earn a Master of Science in Chemical Engineering from the University of Michigan and completed Harvard Business School's advanced management program. He spent 40 years with Air Products and Chemicals, an international company producing industrial gases and specialty chemicals, rising to vice president for international/world trade before retiring in 1980.
Pavlis established the Pavlis Institute for Global Technological Leadership at Michigan Tech in 2005.
The Board of Trustees also bestowed the Melvin Calvin Medal of Distinction on two distinguished alumni and longtime supporters of Michigan Tech: David House and Richard Henes. Michigan Tech awards the Melvin Calvin Medal to individuals associated with the University who have exhibited especially distinguished professional and personal accomplishments.
House is a computer designer and businessman who managed the team that developed the familiar "Intel inside" marketing campaign for Intel's Pentium processor. Currently executive chairman of Brocade Communications Systems, he has been a generous supporter of Michigan Tech, helping the University establish the Michigan Tech Research Institute and endowing the Dave House Professorship in Engineering. He recently served as chairman of Tech's successful capital campaign, Generations of Discovery.
Henes earned a Bachelor of Science in Mechanical Engineering from Michigan Tech and went on to earn a Bachelor of Law at the University of Michigan. He founded Henes Stamping in Phoenix, Ariz., and served as president of Henes Manufacturing Company and Henes Products Company. He and his late wife, Elizabeth, established the first endowed chair in Tech's Department of Mechanical Engineering-Engineering Mechanics. They also established an endowed scholarship for students.
In other business, the Board of Trustees:
Approved a $315,000 salary for President Glenn Mroz. At February's Board meeting, Board Member Tom Baldini observed that President Mroz had stood firm in supporting raises for faculty and staff during difficult economic times. "It is only right that we reward his outstanding performance accordingly," Baldini said. The Board affirmed its intention to continue to develop a compensation plan for the President that is competitive nationally.
Approved two new degree programs—a Bachelor of Science in Statistics and a Master of Science in Data Science.
Granted a posthumous honorary PhD degree to the late Elena Levin, who was conducting research in human factors in healthcare before her terminal illness.
Approved promotion of 11 associate professors with tenure to professor with tenure: Theresa Ahlborn and Zhanping You, Civil and Environmental Engineering; Karla Kitalong and Beatrice Smith, Humanities; Jason Carter, Kinesiology and Integrative Physiology; Jeffrey Allen, Michele Miller and Gregory Odegard, Mechanical Engineering-Engineering Mechanics; Victor Busov, School of Forest Resources and Environmental Science; Carol MacLennan, Social Sciences; and Mary Carol Friedrich, Visual and Performing Arts.
Approved appointment of Eric Seagren, Civil and Environmental Engineering, and Fredric Quivik, Social Sciences from associate professor without tenure to professor with tenure.
Approved appointment from associate professor without tenure to associate professor with tenure for Guiliang Tang, Biological Sciences; Jennifer Becker, Civil and Environmental Engineering; Joshua Pearce, Materials Science and Engineering; and Jiguang Sun, Mathematical Sciences.
Approved appointment of 16 assistant professors to associate professor with tenure: Lynn Mazzoleni, Chemistry; Chaoli Wang, Computer Science; Shiyan Hu, Electrical and Computer Engineering; Shiliang Wu, Geological and Mining Engineering and Sciences; Kette Thomas, Humanities; Paul Sanders and Yongmei Jin, Materials Science and Engineering; Stefaan De Winter and Zhengfu Xu, Mathematical Sciences; Scott Miers, Mechanical Engineering-Engineering Mechanics; Petra Huentemeyer, Physics; Hairong Wei, School of Forest Resources and Environmental Science; Aurenice de Menezes Oliveira and Xinli Wang, School of Technology; and Jared Anderson and Kalen Larson Visual and Performing Arts.
Appointed Julie Seppala, executive director of financial services and operations, as treasurer of the Board.
Granted professor emeritus status to retiring School of Business and Economics Professor Mark Roberts.
Changed the titles of graduate degrees in rhetoric and technical communication to Master of Science and PhD in Rhetoric, Theory and Culture.
Heard from Marilyn Clark, executive director of the Michigan Tech Enterprise Corporation SmartZone. Clark reported that the MTEC SmartZone is number 2 among 52 smart zones in Michigan in numbers of start-up businesses. She praised the collaboration of Michigan Tech and the SmartZone, saying: "We can't control the weather, but together we can create a climate of entrepreneurship that benefits the entire community."
Michigan Technological University is a public research university, home to more than 7,000 students from 54 countries. Founded in 1885, the University offers more than 120 undergraduate and graduate degree programs in science and technology, engineering, forestry, business and economics, health professions, humanities, mathematics, and social sciences. Our campus in Michigan's Upper Peninsula overlooks the Keweenaw Waterway and is just a few miles from Lake Superior.