Bob Johnson Garners NCTE National Book Award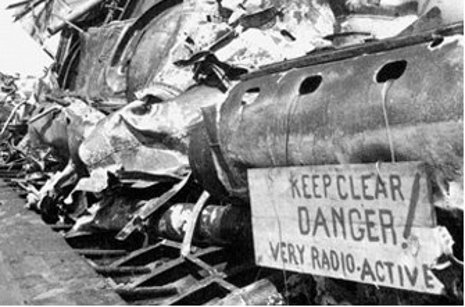 Bob Johnson, professor of rhetoric, composition and technical communication in the Department of Humanities at Michigan Technological University , has earned the 2014 CCCC Technical and Scientific Communication Award for his book, Romancing the Atom: Nuclear Infatuation from the Radium Girls to Fukushima. Johnson won in the "Best Book in Technical or Scientific Communication" category.
The Conference on College Composition and Communication (CCCC) is a constituent organization within the National Council of Teachers of English (NCTE).
In announcing the award, the NCTE said, "Romancing the Atom is written to a wide public audience and will be of interest to readers and teachers from middle school through adult. It includes classroom applications and discussion questions for students and community reading groups."
Jeanette Walls, best selling author of The Glass Castle and Half Broke Horses commented: "Romancing the Atom is a deeply engrossing, cautionary tale of our often dangerous love affair of a power we don't fully understand." Walls was the featured author in Michigan Tech's 2011 Summer Reading Program.
Bill Geerhart, Editor of CONELRAD.COM said, "This fine book is a marvel of in-depth research and highly entertaining narrative style."
For more information on the book and author, go to www.romancingtheatom.com.
Johnson will be announced as recipient of the Technical and Scientific Communication Award on March 21, during the 2014 CCCC Annual Convention in Indianapolis, Indiana.
For more information about the CCCC Technical and Scientific Communication Awards, including past winners, see NCTE.
Michigan Technological University is a public research university, home to more than 7,000 students from 54 countries. Founded in 1885, the University offers more than 120 undergraduate and graduate degree programs in science and technology, engineering, forestry, business and economics, health professions, humanities, mathematics, and social sciences. Our campus in Michigan's Upper Peninsula overlooks the Keweenaw Waterway and is just a few miles from Lake Superior.