Two Michigan Tech Students Win Gilman Scholarships for Study Abroad
By Jennifer Donovan | Published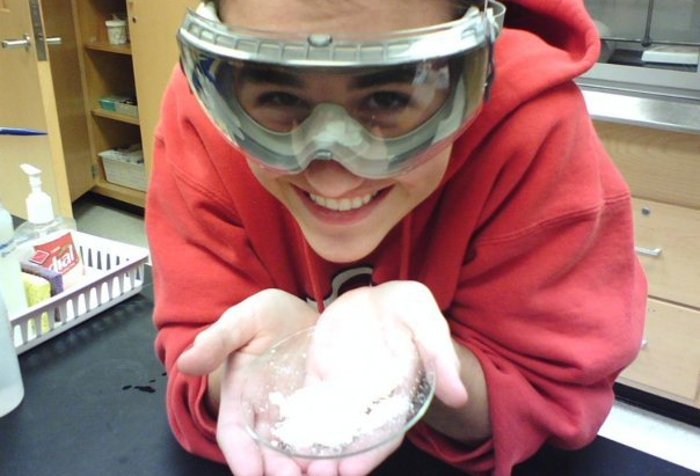 Michigan Tech students Kara Oikarinen and Nicole VanBelle have been named winners of prestigious Benjamin A. Gilman International Scholarships for study abroad. They were among 900 undergraduates selected for the competitive scholarships from more than 3,000 applicants nationwide.
VanBelle, a chemical engineering major from Kentwood, Mich., is one of the first Gilman STEM (Science, Technology, Engineering and Mathematics) Pilot Scholarship recipients. She is one of 125 students across the country who received the Gilman STEM scholarship for 2010. She will receive $3,000 to study with the Japan Center for Michigan Universities in Hikone, Japan, during the summer of 2010.
"Studying abroad is not always advocated for engineers," she observed. "I hope to show all of my fellow engineers at Michigan Tech that studying abroad can be just as positive as an internship or co-op." She plans to give presentations about her experiences in Japan to Tech classes and at the Portage Lake District Library.
Oikarinen, a senior majoring in social sciences and education, received $5,000 for study this semester at the University of Ghana at Legon. She plans to bring Ghana back into the classrooms where she will teach, improving young students' knowledge of little-known parts of the world. "As a teacher, I will be learning about a part of the world that is typically neglected in history and geography classes," she explained. "I will use as many materials from my experience in West Africa as possible to create the most potentially stimulating lessons."
Oikarinen is from Calumet, Mich., where she graduated from Calumet High School in 2006. She is the daughter of Rick and Lorri Oikarinen.
VanBelle is a graduate of East Kentwood High School in Kentwood, Mich. She is the daughter of Jane and Dave VanBelle.
The Gilman International Scholarship Program provides grants to undergraduates of limited means who are US citizens, to enable them to study abroad. Since the program's inception in 2001, more than 4,200 students have received Gilman Scholarships. The Gilman Scholarships are funded by Congress, sponsored by the Bureau of Educational and Cultural Affairs at the US Department of State and administered by the Institute of International Education.
Michigan Technological University is a public research university, home to more than 7,000 students from 54 countries. Founded in 1885, the University offers more than 120 undergraduate and graduate degree programs in science and technology, engineering, forestry, business and economics, health professions, humanities, mathematics, and social sciences. Our campus in Michigan's Upper Peninsula overlooks the Keweenaw Waterway and is just a few miles from Lake Superior.