Michigan Tech Faculty Members, Family and Student Survive Earthquake in Chile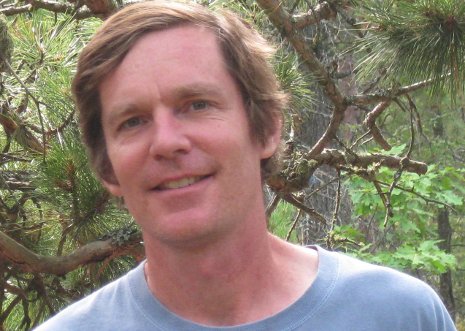 Over a fuzzy phone connection to Santiago, with slight delays, Chuck Wallace, relays how scared--and lucky--his family was during the Chilean earthquake.
"It was 3:00 in the morning," he says, "and we were in bed on the fifteenth floor, would you believe? It was shaking like something I've never felt before, and I was raised in California."
He and his wife and two children, ages 10 and 13, were "thrown from wall to wall," and they braced themselves at those walls during a seemingly endless one and one-half minutes of shaking.
"Normally, these things happen and are over before you know what is going on," said the associate professor of computer science. "But this one was long enough that you knew what was happening.
"Like a Hollywood vision of an earthquake, we had the sound effects, the dishes breaking in the kitchen and all the car alarms in the city going off," Wallace continues. "And we had the visuals, too. I saw a huge flash of light, possibly a gas explosion."
The Wallaces were fortunate to be in a newer, well-built structure, as many of the buildings around them were in that area of Santiago: Providencia. The neighborhood surrounding The Universidad de Catolica, where Wallace is a visiting Fulbright Scholar, were not as lucky, he found when he ventured there.
The family has felt a couple of the aftershocks, but they haven't been major. "Nothing out of this world like the actual earthquake, which was like a bad amusement park ride, one that you might not survive," Wallace recalls.
Their life has almost returned to normal, he said. They have had water, electricity and Internet service restored to their building, but their elevator doesn't work, so they are walking the fifteen flights up and down.
"And my children were supposed to start school this week," he said. "It's the end of summer vacation here. Everything's been delayed a week. My wife, Susanna Peters [a senior lecturer in Tech's social sciences department], will be teaching English, too, but everything's been pushed back a bit"
Wallace's Fulbright Scholarship entails working with the computer science department at the Universidad de Catolica on their software engineering program. He hopes to develop an exchange program between the Chilean university and Michigan Tech someday.
Meanwhile, he is thankful for the emails he's been getting from Tech faculty, staff and students. "I appreciate all the nice thoughts," he said.
Also in Chile on a study-abroad program, Evan Johnson, a Michigan Tech student based in Santiago, was safely on a field trip in the far south of the country. He is studying through the Universidad Andrés Bello in Santiago. He has assured Tech's International Programs and Services office that he is OK.
Michigan Technological University is a public research university, home to more than 7,000 students from 54 countries. Founded in 1885, the University offers more than 120 undergraduate and graduate degree programs in science and technology, engineering, forestry, business and economics, health professions, humanities, mathematics, and social sciences. Our campus in Michigan's Upper Peninsula overlooks the Keweenaw Waterway and is just a few miles from Lake Superior.