Michigan Tech Students Report a Supportive Campus Environment
By Jennifer Donovan | Published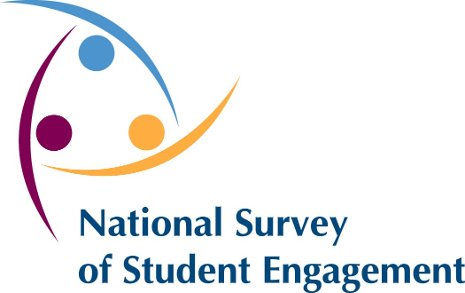 Michigan Technological University students surveyed in a National Survey of Student Engagement (NSSE) gave the University higher marks in 2009 on all five benchmarks of student engagement in their undergraduate education.
NSSE asks first-year students and seniors to evaluate five indicators of effective educational practices at their university: level of academic challenge, active and collaborative learning, student-faculty interaction, enriching educational experiences and supportive campus environment.
NSSE surveyed 1.1 million students from 640 institutions in the US and Canada, and 367,318 responded. At Michigan Tech, 1,376 first-year students and 1,215 seniors received surveys, and 42 percent responded.
Among the perceptions reported by Michigan Tech students are the following:
• 99 percent of seniors have worked with classmates on assignments outside of class.
• 96 percent of seniors reported that faculty members provided prompt feedback on their academic performance.
• 94 percent of seniors believe that Michigan Tech provides support for student success.
• 85 percent of seniors would attend this institution again if they started over.
• 78 percent of seniors reported that their experiences at Michigan Tech contributed to their understanding of people of other racial and ethnic backgrounds.
"It is encouraging to see that more and more of our students are finding Michigan Tech academically challenging with a focus on active and collaborative learning, student-faculty interaction, a supportive campus environment and enriching educational experiences," said Les Cook, vice president for student affairs. "Students learn more and learn better when they are intensely involved in their own education the way they are at Michigan Tech."
The National Survey of Student Engagement is sponsored by the Carnegie Foundation for the Advancement of Teaching. It evaluates the quality of the educational experiences of first-year and senior undergraduates.
NSSE encourages universities to use the student engagement survey data to improve the quality of the academic experience that they offer.
Charts and data from Michigan Tech's 2006 and 2009 NSSE and comparison data from peer institutions can be seen online at http://www.sa.mtu.edu/vp/nsse/.
Michigan Technological University is a public research university, home to more than 7,000 students from 54 countries. Founded in 1885, the University offers more than 120 undergraduate and graduate degree programs in science and technology, engineering, forestry, business and economics, health professions, humanities, mathematics, and social sciences. Our campus in Michigan's Upper Peninsula overlooks the Keweenaw Waterway and is just a few miles from Lake Superior.