There are many ways to promote your University or Community special events.
Posters
The Memorial Union has designated two locations in the building for postings by members of the University and the local community; i.e. apartment for rent, stereo for sale, events, and help wanted notices. All promotional materials must clearly identify the date of the activity and the sponsor of the activity; i.e. Varsity Club Social or Event sponsored by Educational Opportunity. Promotional material will be posted by Memorial Union staff on a regular basis, Monday through Friday, and will stay up for two weeks or when the event is over, whichever comes first.
All materials to be posted must be submitted to the Memorial Union Office for approval and posting. To keep our postings areas from becoming cluttered, unapproved posters will be recycled.
Bring two copies to the Memorial Union Office (101) and we'll gladly post them for you.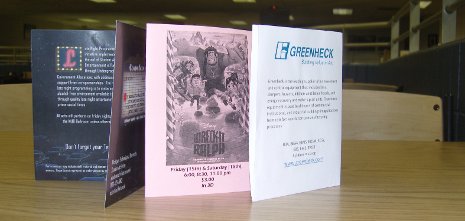 Table Tents
Keweenaw Commons and DHH, McNair, Wadsworth Dining Halls
For the safety of our guests and to stop the spread of COVID-19, table tents will not be accepted at this time.
Promotions Tables
There are two promotions tables located in the Keweenaw Commons that can be used by student organizations and University Departments to sell tickets to events, promote activities, recruit members, etc. Tables need to be reserved in advance.
You can reserve the Promotions Tables by emailing reservations-l@mtu.edu.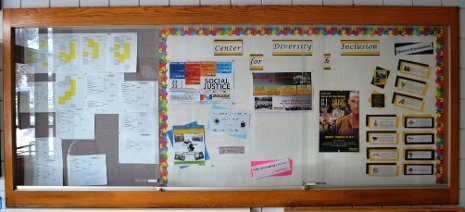 Display Cases
University Departments and Student Organizations can take advantage of three display case spots in the vestibule of the main entrance to the Memorial Union. Display case spots are reserved for one semester at a time and should remain up to date with current information.
You can reserve the Promotions Tables by emailing reservations-l@mtu.edu.