The winning bid for construction of the main line was awarded to C.E. Loss and Company of Chicago, Illinois. After some wintry weather delays, construction began the end of April 1899. A good workflow was established where workers clearcut the 100 ft. wide right of way and grading and track laying took place behind. This allowed for continuous grading and laying throughout the summer and efficient completion of the line. Around the same time a contract was issued for the Firesteel River Bridge. The company accepted the bid of the Phoenix Bridge Company to erect three trestles over the river.
In 1899 contracts were also issued for locomotives and car related items. An agreement was reached with the Baldwin Locomotive Works to build and deliver the first locomotives, six new steam engines, including three consolidation, two passenger, and one switching.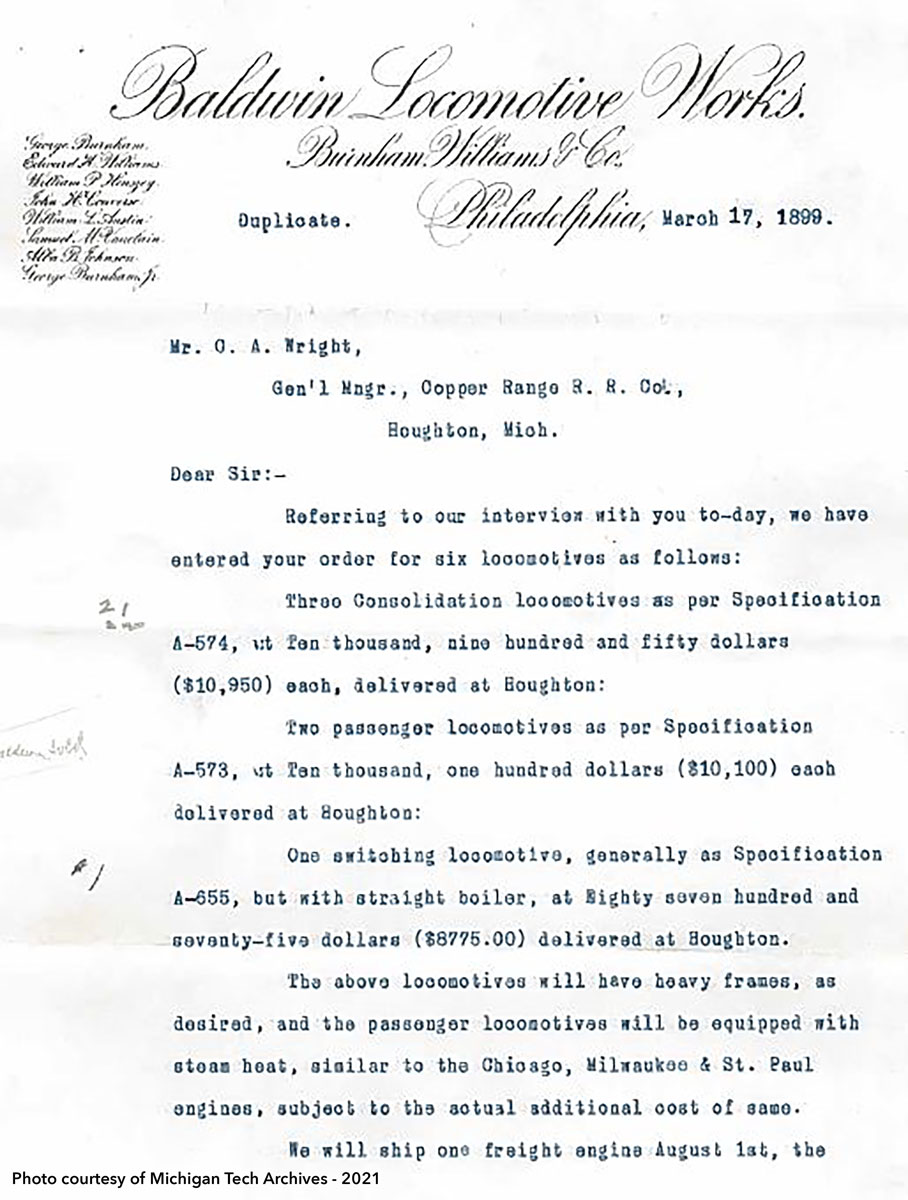 These first locomotives would form the backbone of the company and allowed for the transport of heavy shipments of copper ore and rock as well as passengers. To accommodate freight and passengers, the company placed their first order with the Pullman Palace Car Company in March 1899. This order included four first class coaches, two smoking cars, two baggage cars, fifty boxcars, 100 flat cars, and one caboose, total cost equaling $99755.00.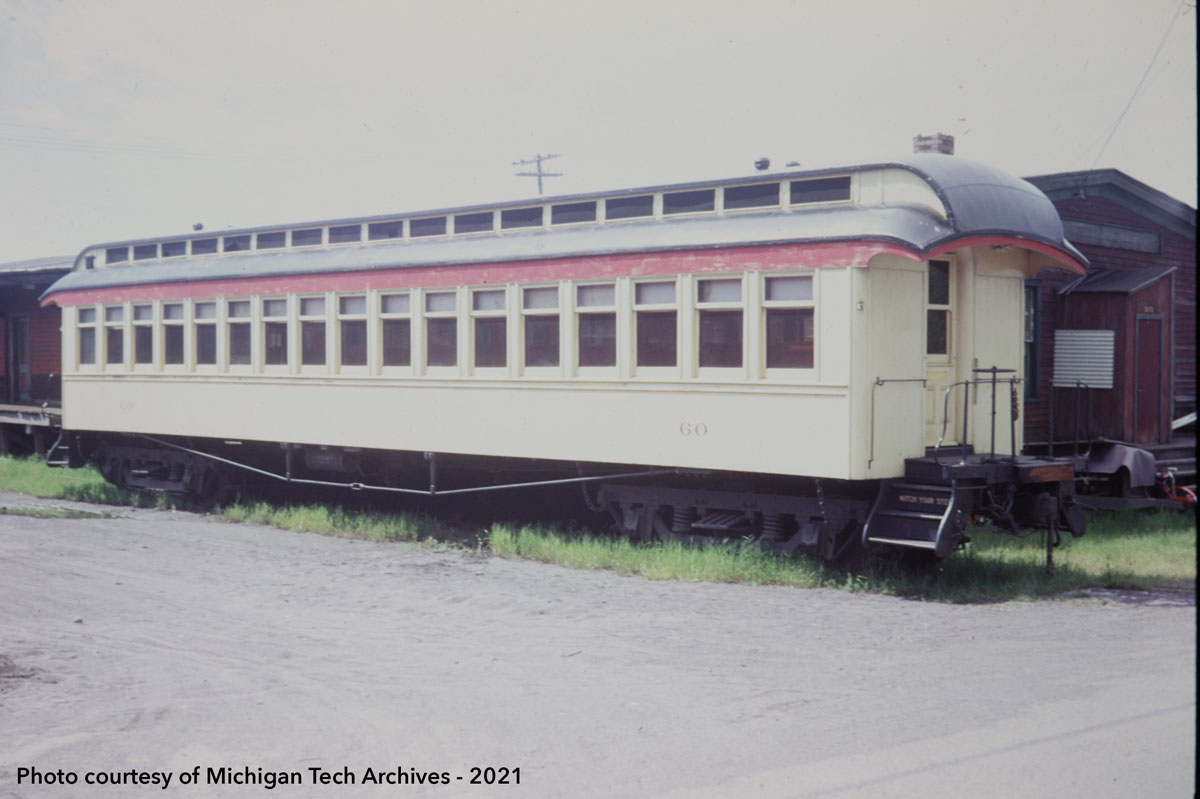 On December 7th 1899, the first passenger train was run on the line from Houghton to the Winona mine. It was a passenger train for the people, as it shortened the time of travel from a day long wagon trip to a 2.5 hour rail trip. The line's last spike was officially driven on December 27th, 1899 near the Firesteel River Bridge.