Seminars are on Mondays at 4 p.m., M&M U113
unless otherwise noted.
The class grade is determined by attendance and participation. There are no exams, only short written assignments. 1 Credit, Offered Fall, Spring. Graduate and undergraduate students interested in remote sensing and related topics may take the class. The class may be taken multiple times for credit.
Open to all juniors, seniors and grad students! Visitors to lectures are welcome!
Please note that some speakers' dates may be rearranged as the schedule is finalized.
Please contact the Director of EPSSI if you wish to meet with these visitors during their time on campus. Take advantage of the educational visits!
Funding for these visits comes from the Earth, Planetary, and Space Sciences Institute and academic departments.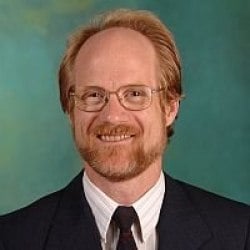 The Richard E. Honrath Memorial Fund
Dr. Richard E. Honrath
1961 - 2009
To honor Richard and to support his vision of scholarship, a memorial fund has been established. This fund will provide support for Richard E. Honrath Memorial Lecture and for undergraduate and graduate students whose major and/or research demonstrate a commitment to protecting the environment and/or the pursuit of knowledge about our earth's natural forces. Lecturers will be internationally recognized scholars in the arena of Atmospheric Sciences who will interact substantially with students during their visit.