Scholarship Winners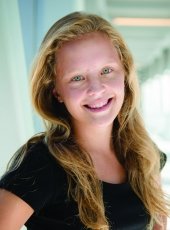 Stefany Oja
Stefany Oja's interest in business began when she joined the Business Professionals of America and grew steadily into a passion for entrepreneurship. When she starts as a Management major in the School of Business and Economics in the fall, she will take the first step toward her ultimate goal of opening her own business. As the Impact Scholarship full tuition winner, Stefany is thrilled to start her education without the specter of student loan debt looming after graduation. "I was so shocked, grateful, and relieved to get that phone call," she said. "Now, I have the opportunity to obtain a degree in a field that I love, with no holding back."
A Calumet native, Stefany is one of 15 children and the second sibling in her family to go to college. She is a dedicated community servant, with extensive experience in Circle of Hope, Teens Who Care, and Relay for Life. She won't be slowing down during the summer before college—instead, she'll be developing her photography skills by shooting senior portraits. At Michigan Tech, Stefany plans to take advantage of all that the campus and the Keweenaw have to offer.
"The options for my education are endless and exciting, and I feel like I am headed for success," she said. "Thank you, Michigan Tech!"
---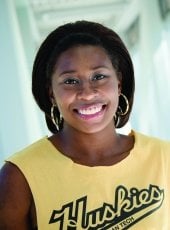 Celicia Bledsoe
During the college search, the reputation of the School of Business and Economics attracted Celicia Bledsoe to Michigan Tech—and the beautiful campus sealed the deal. Though Celicia is a Michigan native, her hometown of Commerce Township is ten hours south of Houghton, and she is anticipating a true "up north" experience. With four years of top academic performance and intense extracurricular involvement under her belt, including the African American Awareness (AAA) Club, PomPon, student council, Eco/ Environmental Club, and marching band, Celicia feels prepared to tackle a Management degree.
---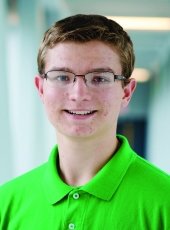 Avery Landenberger
While many people in the Upper Peninsula are holding on to summer, Avery Landenberger is looking forward to the snow. In fact, the surrounding environment is one of the main reasons he chose Michigan Tech. Originally from Hampton, Virginia, Avery graduated from high school in Springport, Michigan, where he was a member of band, Boy Scouts, 4-H, Quiz Bowl, Quiz Busters, Chess Club, and Drama. Avery hopes that the lessons he learns as a Management major and a future member of the Michigan Tech Entrepreneurship Club will prepare him to start and run his own business after graduation.
---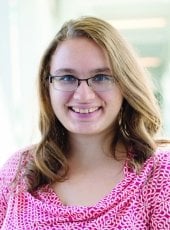 Gina Roose
When it comes to extracurriculars, Gina Roose embraces diversity; as a high school student, she was a member of the Key Club, National Honor Society, Knowledge Bowl, International Cultural Exchange Club, senior planning team, choir, drama club, and the Northeast Michigan Community Foundation— just to name a few. At Michigan Tech, she's planning to join the concert choir and the Circle K International service organization. She plans to study accounting and nance, with the ultimate goal of managing nances at a community foundation or other nonprofit organization. A former Houghton resident, Gina is looking forward to being back home in the beautiful Upper Peninsula.
---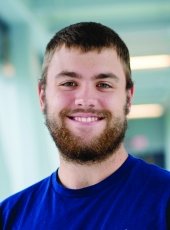 David Renaldi
David Renaldi knows a thing or two about balance. As a student athlete in Negaunee, Michigan, he played varsity golf for four years and basketball for three—all while maintaining a membership in the National Honor Society service organization and participating in his high school's quiz bowl team. David will be applying his hard-won time management skills as a Finance major in the School of Business and Economics. He is thrilled to carry on his family's proud Michigan Tech tradition; his mother, uncle, and two cousins were all Huskies.
---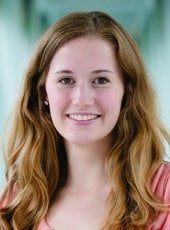 Rachel Chard
As a child in the Upper Peninsula, Rachel Chard was always aware of Michigan Tech, but it wasn't truly on her radar until she participated in the University's Summer Youth Programs. After dual-enrolling as a high school student, she knew it was the perfect place for her, Rachel is looking forward to learning about the opportunities in the SBE and around campus. Service and leadership are her passions; Rachel is currently a cohort of the Pavlis Institute, works with the local Kiwanis branch, and plans to join Circle K. She plans to study Management with a concentration in Supply Chain and Operations Management.
---
Michigan Technological University is a public research university founded in 1885 in Houghton, Michigan, and is home to more than 7,000 students from 55 countries around the world. Consistently ranked among the best universities in the country for return on investment, Michigan's flagship technological university offers more than 120 undergraduate and graduate degree programs in science and technology, engineering, computing, forestry, business and economics, health professions, humanities, mathematics, social sciences, and the arts. The rural campus is situated just miles from Lake Superior in Michigan's Upper Peninsula, offering year-round opportunities for outdoor adventure.