Welcome to our fourth issue of Impact. The coming of spring always brings renewed energy to campus.
As I write this, we are preparing for honors banquets, dedications, and graduation—all celebrations of hard- working students, faculty, and staff.
With this excitement, we present a collection of new faculty who are driving educational innovation in each of their disciplines. In the past four years, we've welcomed ten new faces, and we have quickly benefited from their research and teaching.
Alumni forge ahead and find new avenues to change our world, as Dot Proux, who came to campus as part of the Scott Pattullo Executive Speaker Series, presented to students on challenges facing corporate America. In this same spirit, four young Michigan Tech alumnae have found themselves banding together to support Michigan's former manufacturing stronghold through Team Detroit, a communications agency focused on driving community and creative solutions to get through the hard times that face the world's auto capital.
Leading by example, Sigma Rho alums, led by Bob Tripp, have teamed up to raise money for the Sigma Rho Endowed Leadership Scholarship to support business and economics students. Also raising the bar, Joe and Vickey Dancy and Jim and Dee Trethewey made generous contributions to expand the Applied Portfolio Management Program.
MBA students are working together with local businesses through our Launching Entrepreneurial Ventures class. Students evaluate new business ideas and provide recommendations for moving business initiatives forward. Management major Caitlin Pionke networked her way into a position, with help from alumni and the Presidential Council of Alumnae. Inspiring new businesses and fostering technological innovation, the Bob Mark Memorial Elevator Pitch Competition saw its first victors in November.
And finally, this is my last letter as Dean. My family and I are grateful for the opportunity to work with you in these last four years. The School of Business and Economics is well on the road to future success, and I'm proud to have taken part in its growth. A goal of our life's journey is to always have a positive impact.
All the best,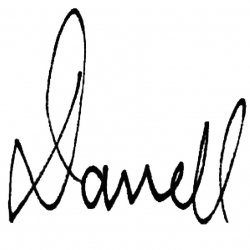 Darrell Radson
Dean, School of Business and Economics
Michigan Technological University is a public research university founded in 1885 in Houghton, Michigan, and is home to more than 7,000 students from 55 countries around the world. Consistently ranked among the best universities in the country for return on investment, Michigan's flagship technological university offers more than 120 undergraduate and graduate degree programs in science and technology, engineering, computing, forestry, business and economics, health professions, humanities, mathematics, social sciences, and the arts. The rural campus is situated just miles from Lake Superior in Michigan's Upper Peninsula, offering year-round opportunities for outdoor adventure.