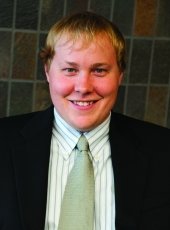 Josh Filzen
Assistant Professor of Accounting
Filzen earned his PhD in Accounting from the University of Oregon. He previously worked as a senior accountant at Moss Adams, specializing in audits of financial institutions. His current research focus is accounting complexity and regulation, corporate disclosure, and earnings management. He also worked at Eide Bailly and as the concessions manager for the Spokane Indians minor league baseball team.
---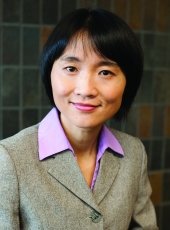 Haiyan Huang
Assistant Professor of Management Information Systems
Huang earned her PhD in Information Sciences and Technology from Pennsylvania State University. Before coming to Michigan Tech, she taught at Purdue University, Calumet. Huang's research and teaching interests include globally distributed IS development, IT offshore outsourcing, project management, virtual teams, and global IT workforce development.
---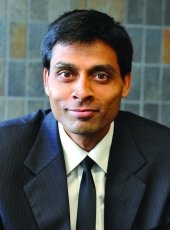 Saurav Pathak
Berquist Assistant Professor in Entrepreneurship and Innovation
After having completed his PhD in Mechanical Engineering from the University of Florida in 2007, Pathak returned to India and was associated with a technology start-up. at experience led him to pursue a PhD in Entrepreneurship from Imperial College Business School in London. His research examines an individual's propensity to engage in entrepreneurship across cultures, social references, and organizations.
---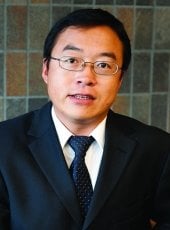 Liang Song
Assistant Professor of Accounting
Song graduated from Rensselaer Polytechnic Institute with a PhD in Finance, and a minor in accounting. His research interests include earnings management, audit quality, and corporate governance. Because of his research achievements, he was invited to work as a visiting scholar at the research department of European Central Bank to conduct research related to policy issues in March 2010.
---
Michigan Technological University is a public research university founded in 1885 in Houghton, Michigan, and is home to more than 7,000 students from 55 countries around the world. Consistently ranked among the best universities in the country for return on investment, Michigan's flagship technological university offers more than 120 undergraduate and graduate degree programs in science and technology, engineering, computing, forestry, business and economics, health professions, humanities, mathematics, social sciences, and the arts. The rural campus is situated just miles from Lake Superior in Michigan's Upper Peninsula, offering year-round opportunities for outdoor adventure.