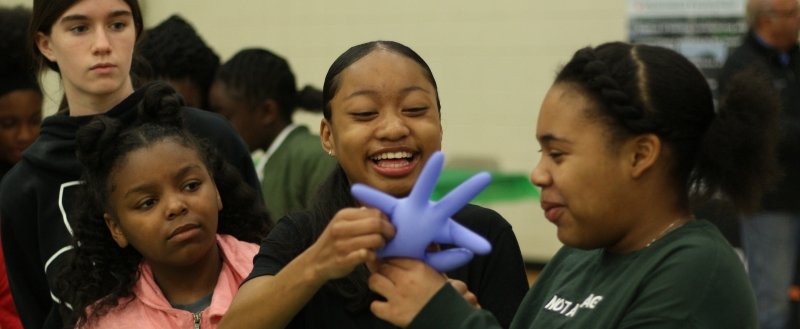 Mind Trekkers STEM Roadshow
Your gift directly impacts pre-college students' interest in the STEM fields by allowing the interest to spark early through hands on demonstrations. Monetary gifts go toward supporting the creation of new and innovative demos and maintaining advanced facilities and equipment. These elements are necessary to help us bring the "wow" factor and help us reach tomorrow's leaders. The Mind Trekkers program is innovative: it takes a multi-level approach to addressing the current attraction, opportunity, and achievement gaps prevalent in STEM. Corporate sponsors: learn more about partnering with us.

Center for Educational Outreach General Fund
Monetary gifts of any size go toward creating attractive and innovative programs for K-12 students from around the world. Support new programs and fund opportunities for outreach through hands on experiences throughout the US. Gifts made directly to the Center for Educational Outreach General Fund are unrestricted, giving the department the flexibility to respond to emerging opportunities and support their current priorities, such as improving or creating new outreach demonstrations, scholarships for qualified students and equipment that is vital to the department's operations.