Enterprises are student-led companies embracing rich experiences in engineering design, team building, project management, and end-to-end original product development. The program gives teams of students from varied disciplines the opportunity to work for several semesters in a business-like setting to solve real-world engineering problems supplied by industry partners. Typical activities of an Enterprise team include performing testing and analysis; making recommendations; manufacturing parts; developing products, processes, and services; meeting budgets and schedules; and managing multiple projects.
Aerospace
Advanced Motorsports

Blizzard Baja SAE
Clean Snowmobile Team
Formula SAE
Supermileage Systems

BoardSport Technologies
Innovative Global Solutions
Velovations
Watch Aerospace Enterprise video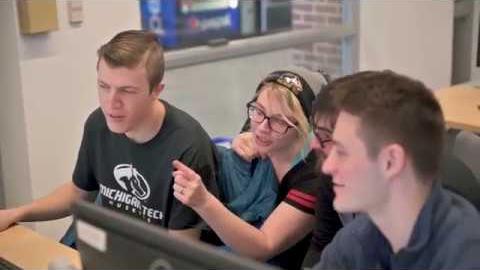 Aerospace Enterprise
Pavlis Honors College catches up with the Aerospace Enterprise as they work on their two satellites, Auris and Stratus.