Laura K. Farrelly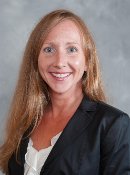 BS Mechanical Engineering 1993
Laura graduated with honors from Michigan Technological University in 1993 earning a bachelor's degree in Mechanical Engineering. She went on to earn a master's degree in Mechanical Engineering from the University of Michigan; Dearborn. And she also earned an MBA in marketing and finance from Northwestern University's Kellogg School of Management.
After Michigan Tech, Laura was selected to be a member of the Ford Motor Company College Graduate Program; a two year rotation program for high-potential engineers. Ford Motor Company recognized her strong work performance by paying for her graduate engineering program which she pursued in the evenings while working fulltime. She was then promoted to a Powertrain Product Development Engineer – developing engine and transmission programs for the heavy duty truck and sport utility vehicle segments.
Laura left Ford Motor Company to pursue her MBA at Kellogg. Since graduating from Kellogg, Laura has held executive level positions in marketing, product management, and business development at software companies ranging in $10M to $75M in revenue. In her most recent position as Vice President of the Microsoft Alliance at NewsGator Technologies, Laura was responsible for securing NewsGator's position as a 'Globally Managed' Microsoft partner (an honor reserved for companies five to forty times the size of NewsGator). She also helped NewsGator to earn Microsoft's 2011 U.S. Partner of the Year award (selected from over 10,000 U.S. partners) and she secured $1.2M in funding from Microsoft (a 10x increase over prior years' funding).
Laura is involved in several professional organizations. She was a founding member of the Colorado CMO Group. She has served as a member and program director of the Boulder Marketing Group. She is a member and guest speaker for the Boulder Software Club as well as a member of the American Marketing Association.
While a student at Michigan Tech, Laura was an active member of Delta Phi Epsilon where she held several leadership positions including Treasurer. She was a member and executive board leader of the Society of Women of Engineers. And she served as co-chair of the 1993 Senior Class Council helping to direct a $10,000 fundraising campaign. During college Laura paid for 70% of her college tuition and expenses by working as a Douglas Houghton Hall Cafeteria Worker, a Collaborative Learning Calculus tutor and team leader, and a Ford Motor Company intern. Currently Laura is active with the Delta Phi Epsilon Alumni Association and she recently co-funded a scholarship at Michigan Tech to benefit a current student who is also a member of the sorority. She is also a member of the Michigan Tech Presidents Club.
Laura is also an active member of her community. She and her husband have volunteered as Boulder County Foster parents for several years and were blessed with being able to adopt two of their foster children. She has served as a mentor and tutor for Boulder I Have A Dream program – helping her mentee to graduate from high school and go on to attend nursing school! She is an active member of the Boulder Country Day PTO. Additionally, she has served as a volunteer for The Community Foundation and as a Eucharistic Minister for St. Thomas The Aquinas Church.
Laura and her husband Brad Beck live in Boulder, Colorado with their two daughters – Lyra (age 3) and Kate (age 2).
In recognition of Laura Farrelly's significant achievements, she was inducted into the Presidential Council of Alumnae (PCA) in 2012.
Excerpted from the 2012 PCA Induction Ceremony Program