Kartik Iyer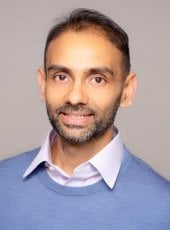 Assistant Professor, Physics
Assistant Professor, Mechanical Engineering-Engineering Mechanics
PhD, Aeronautics, Georgia Institute of Technology
Biography
Kartik Iyer received a PhD in Aeronautics from Georgia Institute of Technology. After postdoc appointments at University of Rome and New York University, he joined the physics department at Michigan Tech with a joint appointment in Mechanical Engineering-Engineering Mechanics.
Links of Interest
Research Interests
Atmospheric Physics
Turbulence
Thermal convection
Numerical simulations
Supercomputing
Dr. Iyer specializes in topics on atmospheric physics, heat transfer and scalar transport.