Carl R. Vilmann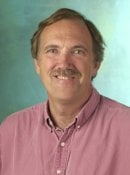 Contact
Professor Emeritus, Mechanical Engineering—Engineering Mechanics
PhD, Northwestern University
Areas of Expertise
Fracture Mechanics
Stress Analysis
Finite Element Methods
Magnetoelasticity
Research Interests
Plow blade shape optimization
Magnetoelastic deformation and buckling
Vilmann, Carl R., Yap, S.M., and Peach, M.O., 1994, "An Investigation Into Non-Classical Magnetoelastic Bending and Buckling of Ferromagnetic Thin Plates," Proceedings of the 1994 Society for Experimental Mechanics Spring Conference, Baltimore, Maryland, pp. 14-22, June 6-8, 1994.
Vilmann, Carl R., Nagaranthal, B., 1990, "Optimal Scraper Profiles for Promoting Interfacial Fracture," proceedings of the 1990 Computers in Engineering Conference and Exposition, Boston, Massachusetts, pp. 225-32, August 5-9, 1990.
Passerello, Chris, Vilmann, Carl R., Lychuk, W.M., Bradley, S.A., Lee, C., 1986, "Stress and Deformation Modeling of Multiple Rotary Combustion Engine Trochoid Housing," SAE International Congress and Exposition, Detroit, 1986.