Sheryl A. Sorby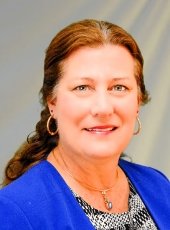 Professor Emerita, Mechanical Engineering—Engineering Mechanics
PhD, Mechanical Engineering-Engineering Mechanics, Michigan Technological University
MS, Engineering Mechanics, Michigan Technological University
BS, Civil Engineering, Michigan Technological University
Biography
Professor Emerita Sheryl Sorby, a professor of engineering education at the University of Cincinnati, is president elect of ASEE, a term she will hold one year before assuming the presidency in 2020.
Dr. Sorby was a longtime faculty member at Michigan Tech, where she was a professor of mechanical engineering-engineering mechanics, associate dean of engineering for academic programs, and chair of the Engineering Fundamentals Department. She was responsible for the development and delivery of the First Year Engineering Program and has been the principal investigator or co-PI on more than $14 million in grant funding, mostly for educational projects. For nearly three years, she served as a program director in the National Science Foundation's Division of Undergraduate Education. In 2013 she was a Fulbright Scholar conducting engineering education research at the Dublin Institute of Technology. Sorby earned a BS in Civil Engineering, an MS in Engineering Mechanics, and a PhD in Mechanical Engineering-Engineering mechanics, all from Michigan Tech.
The author of seven textbooks and more than 150 papers, Sorby has a well-established research program in spatial visualization and is actively involved in the development of various other educational programs. She received her first grant in 1993 to develop a course for helping engineering students develop their 3-D spatial skills and has received numerous follow-up grants from NSF to further this work. She received the Betty Vetter award for Research on Women in Engineering through the Women in Engineering Pro-Active Network (WEPAN) for her work in improving the 3-D spatial skills of engineering students.
Sorby has been a member of ASEE since 1991 and has served the Society in various capacities. In 2009 she was inducted as a Fellow of ASEE, and in 2011 she received the Society's Sharon Keillor award as an outstanding female engineering educator.
Teaching Interests
Advanced structural analysis
Finite elements
Computer applications/mechanics
Research Interests
Advanced composite materials for use in civil infrastructure
3-D computer graphics for visualization of complex behaviors
Yoon, So Yoon "Yoona & Sorby, Sheryl. (2019). Rescaling the Longitudinal Assessment of Engineering Self-Efficacy V3.0 for Undergraduate Engineering Students. Journal of Psychoeducational Assessment. 073428291983056. 10.1177/0734282919830564
Mali, Harlal & Jain, Anil & Abrams, Lisa & Sorby, Sheryl & L. Haut Donahue, Tammy. (2019). CAD/CAE of Jaipur foot for standardized and contemporary manufacturing. Disability and Rehabilitation: Assistive Technology. 1-6. 10.1080/17483107.2018.1555865.
Duffy, Gavin & Sorby, Sheryl & Rivera Reves, Presentacion & Delahunty, Tom & Perez, Lance & Ravishankar, Javashri. (2018). The Link between Spatial Skills and Engineering Problem-Solving. 272-278. 10.1109/TALE.2018.8615193.
Sorby, Sheryl & Veurink, Norma & Streiner, Scott. (2018). Does spatial skills instruction improve STEM outcomes? The answer is 'yes'. Learning and Individual Differences. 67. 209-222. 10.1016/j.lindif.2018.09.001.
H Teater, Rachel & Fischenich, Kristine & Wheatley, Benjamin & Abrams, Lisa & Sorby, Sheryl & Mali, Harlal & Jain, Anil & L Haut Donahue, Tammy. (2018). Assessment of the compressive and tensile mechanical properties of materials used in the Jaipur Foot prosthesis. Prosthetics and Orthotics International. 42. 030936461876714. 10.1177/0309364618767143.
Sorby, Sheryl & Veurink, Norma. (2018). Preparing for STEM: Impact of Spatial Visualization Training on Middle School Math Performance. Journal of Women and Minorities in Science and Engineering. 10.1615/JWomenMinorScienEng.2018024516.