Wiliam Shapton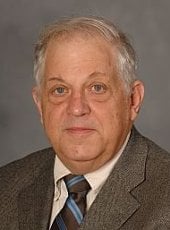 Professor Emeritus, Mechanical Engineering—Engineering Mechanics
PhD, University of Cincinnati
Biography
Dr. Shapton is involved in design and experimental modal analysis of dynamic structures. Recently, this has been combined with noise control techniques to study vehicle noise, vibration, and harshness. Noise path analysis techniques are applied to track the path that vibration energy travels through a structure to attenuate, interrupt, and control the resulting sound or vibration. Study of the sound quality may indicate what properties of the sound are most objectionable or desirable so that the spectrum may be shaped to optimize the selection of alternative sound or vibration treatments.
Areas of Expertise
Design
Kinematics
Vibration
Modal Analysis
NVH
Noise Path Analysis
Sound Quality
Research Interests
Design and experimental modal analysis of dynamic structures
Dyer, T. J., Noland, T. W., Shapton, W. R., and Thomas, R. S., "The Analysis of Frequency Domain Data from Designed Experiments," Proceedings of the 1995 SAE Noise and Vibration Conference, Traverse City, Michigan, May 1995.
Shapton, W. R., Poland, J. B., and Lally, M., "Increased Test Throughput on Dynamometers through a System Approach to Noise and Vibration Testing," IMAC-XIII, Society for Experimental Mechanics, Nashville, Tennessee, February 13-16, 1995.
Moshrefi, N., Shapton, W. R., Van Karsen, C., and Wicks, A., "Estimation of Multiple Input/Output Frequency Response Functions in the Presence of Uncorrelated Noise," Proceedings of the 7th International Modal Analysis Conference, Las Vegas, Nevada, Vol. II, pp. 809-16, January 30-February 2, 1989.