Christopher Yakes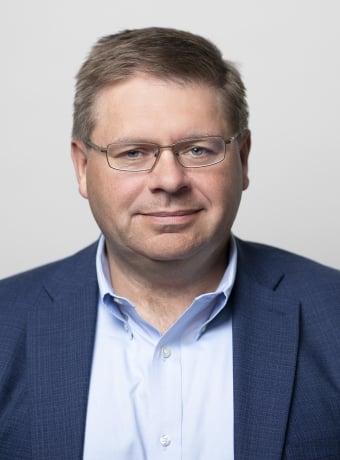 BS Mechanical Engineering 1995
Chris Yakes is the Vice President of Global Engineering at Oshkosh Corporation. He is responsible for matrix teams that support the Oshkosh Corporation with subject matter expertise in areas including: Advanced Controls, Data Analytics, Telematics, CAE groups, Autonomy and Active Safety, Advanced Suspensions, Powertrains, Geared Products, Material and Processes, Advanced Products Development, and other advanced technology department efforts.
Prior to his current position, from 2016 he was Vice President of Corporate Engineering and Vice President of Engineering Global Technology and Advanced Products. From 2011-2016 he was Vice President of Advanced Products. From 2008-2011 he was Director of Advanced Products. From 1997-2008, Chris was with Oshkosh Truck Corporation, initially as Senior Project Engineer and later promoted to Director of Advanced Products. After graduation from Michigan Tech in 1995 he worked with Detroit Diesel Corporation as a Component Development Engineer.
Chris led the development and capture efforts of various key production and research programs: MRAP All-terrain Vehicles, Joint Light Tactical Vehicle (JLTV), the Oshkosh® TerraMax™ unmanned ground vehicle system, a variety of Department of Defense and Department of Energy Research and Development programs, and most recently he was instrumental in providing strategic direction on the USPS Next Generation Delivery Vehicle.
Chris currently has 29 patents related to hybrid systems, autonomous vehicles, vehicle architectures and components. He was part of the Oshkosh team awarded the SAE/Magnus Hendrickson Innovation Award in 2018.
He was instrumental in the implementation of the STEM program at Oshkosh Corporation. He is actively involved with the mentoring and career development of the next generation of engineers and problem solvers within Oshkosh. He also serves on the Oshkosh Venture Capital Investment Committee.
Chris is a member of the ME-EM department External Advisory Board.
Chris graduated from Michigan Technological University with a Bachelor of Science in Mechanical Engineering in 1995.
Chris and his wife Ginger, a Michigan Tech Bachelor of Science in MedTech graduate, live in Oshkosh, Wisconsin, and have three children, two of whom are current students at Michigan Tech.
From the ME-EM Academy Induction, May 2021