Tony Altobelli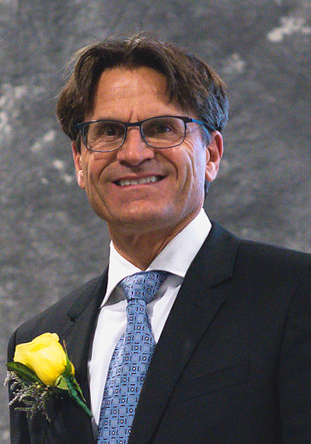 BS Mechanical Engineering 1986
Tony Altobelli has served as Assistant Treasurer at Google for eleven years since joining the company in 2007. In his role as head of the investment portfolio management group, Tony designed and established Google's investment management platform to manage the company's worldwide cash portfolio that presently exceeds $100 billion. Tony is now the head of Risk and Strategy at Google Treasury, responsible for investment and hedging strategies and risk management activities. During his tenure at Google Tony has also held several other treasury leadership positions in the areas of corporate finance and capital markets, managing the company's liquidity and financing activities, financial derivatives strategies, foreign exchange risk management, capital structure, and strategic corporate initiatives, including investments in renewable energy and affordable housing projects.
Tony has served as a member of the Google 401(K) advisory committee. Prior to joining Google, Tony spent eleven years serving in various quantitative and leadership roles within the Treasury department at Hewlett-Packard Company in Palo Alto, CA. At HP, Tony led the corporate finance and capital markets functions, capital structure initiatives, derivatives and interest rate risk management activities and served as Foreign Exchange Manager.
While at HP, Tony was recognized by a number of Wall Street publications for his innovative work on risk management and derivatives strategies for managing financial risk. Tony's first job after graduating from Michigan Tech in 1986 was as a design engineer for three years at the General Electric Company Medical Systems Group in Milwaukee, Wisconsin. At GE, Tony worked on the development of innovative diagnostic imaging systems such as CAT scanners, MRI and X-ray systems used in the healthcare field.
Tony holds a PhD in Finance from Michigan State University (1996), where he also taught undergraduate finance classes. His dissertation was an empirical study of corporate stock repurchase programs. Tony has an MBA in Finance from Indiana University (1991) and he earned his BS degree in Mechanical Engineering from Michigan Technological University (1986), where he graduated with High Honors. Tony has served on the Board of the Google Foundation, a philanthropic institution and devotes time and support to the Second Harvest Food Bank of Silicon Valley.
In recognition of his significant achievements, Tony was inducted into the Mechanical Engineering-Engineering Mechanics Academy in 2018. This profile was excerpted from the induction program.