Rebecca A. Ufkes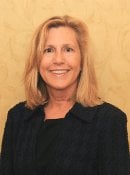 BS Mechanical Engineering 1987
Rebecca graduated from Tech in 1987 with a Bachelor of Science degree in mechanical engineering.
Upon leaving Tech she worked at Kaman Aerospace in Broomfield, CT for two years. She then took a position with Sikorsky Aircraft and remained with Sikorsky as a consultant while starting Ufkes Engineering after a move to South Carolina in 1990.

In 1994 she earned her MBA from The Citadel and in 1995 partnered with her husband (also a Michigan Tech grad) to expand Ufkes Engineering into UEC Electronics,where Rebecca serves as President and Philip is Vice President of Technology and CTO.

UEC provides product development, prototyping, and comprehensive manufacturing services to aerospace, defense, medical, and industrial markets. UEC's OEM product line includes renewable/hybrid energy and power distribution and management systems.

While a student at Michigan Tech, Rebecca she was a member of Alpha Delta Alpha sorority and the Society of Women Engineers.

Rebecca serves on the Board of Directors of the Charleston Metro Chamber of Commerce and on the Advisory Board for The Citadel's School of Engineering and SunTrust Bank. She is also actively involved in the Charleston Defense Contractors Association and STEM initiatives within the local academic community.

She has been recognized over the years for numerous achievements including the White House "Champion of Change" Award for Innovation & Manufacturing (2012), the South Carolina Small Business Peron of the Year (2010), and the U.S. Small Business Award for Excellence.

Rebecca and Philip have two children, Nicole and Jacob, and they reside in Sullivan"s Island, South Carolina.
In 2014, in recognition of her significant achievements, Rebecca was inducted into the Presidential Council of Alumnae. This profile appeared in the induction program, September 19, 2014.