Robert Messina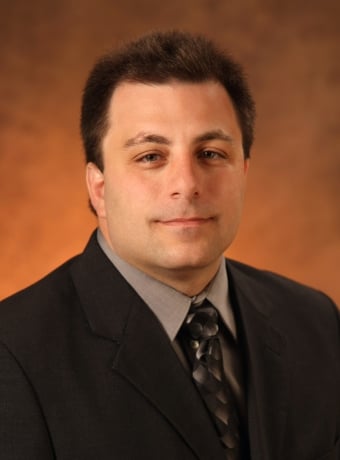 BS Mechanical Engineering 1993
Rob Messina is the Senior Vice President of Global Product Development and Product Management for JLG Industries, Oshkosh Corporation's Access Equipment segment. He is responsible for a team of engineers and product strategists in R&D facilities in North America, Europe, China and India. His team develops world-class mobile elevating work platforms, telescopic material handlers and towing and recovery equipment focused on bringing operators home safely from work each day.
Rob's team is in the final stages of developing the industry's first self-propelled boom lift with a self-leveling chassis. This product follows on the heels of launching the DaVinci® AE1932, the industry's first completely electric scissor lift, a product that received multiple industry awards. This adds to his previous body of work at JLG, including development of the world's tallest self-propelled straight and articulated boom lifts.
Prior to his current position, he was Chief Technology Officer & Senior Vice President, Engineering and Technology from 2015-2018. He was Senior Vice President, Engineering & Technology from 2013-2015. From 2011-2013 he was Vice President, Core Technology, Oshkosh. From 2007-2013, he was a Resident Engineer with Fiat Chrysler Automotive (FCA). From 1998-2007, he was a resident engineer with Daimler Chrysler Corp.
During his 15-year automotive career, he held roles in the design, development, and calibration of rear-wheel drive automatic transmissions and torque converters, including launching new production facilities in automatic transmissions in Kokomo, Indiana.
Rob is passionate about talent development for technology innovators. He has sponsored numerous STEM-related activities to foster tomorrow's engineering community. Rob is the executive sponsor of Oshkosh's Young Professionals Network and the Women in Product Development employee resource groups.
He also serves on the Oshkosh Corporation Foundation, the Oshkosh Venture Capital Investment Committee, and the advisory board for Construction Robotics.
Rob received his Bachelor of Science degree in Mechanical Engineering from Michigan Technological University in 1993 and an MS degree in Mechanical Engineering from Oakland University.
Rob splits his time between Wisconsin and Pennsylvania with his wife Lisa, a 1992 MTU graduate, and their two sons.
From the ME-EM Academy Induction, May 2021