Mary E. Barker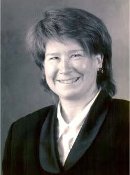 BS Biological Sciences 1983
BS Mechanical Engineering 1991
MS Mechanical Engineering 1993
Mary received her bachelor's degree in Biological Sciences in 1983, a second bachelor's degree in Mechanical Engineering in 1991, and a master's degree in Mechanical Engineering in 1993. Following her "First" graduation, Mary worked as a high school math teacher in Stephenson, MI and then as a computer science teacher at Menominee High School.
After returning to Tech and receiving her next two degrees, Mary accepted a position as Mechanical Engineering II with Kimberly-Clark Corporation's Infant Care Division in Ogden, Utah. While at Kimberly-Clark, Mary was co-inventor for two patents. In 2000, she went to work for OakRiver Technology in Oakdale, Minnesota, which focuses on providing engineering and contract manufacturing solution for medical devices and electronic products industry.
While a student at Michigan Tech, Mary was a member of the Society of Women Engineers, St. Al's Council, the women's Nordic Ski Team and the Varsity Club.
In her spare time, Mary does "dog therapy" work at the Gillette Children's Hospital with her two dogs. Mary is part of a strong Michigan Tech legacy. She has six brothers and sisters, all of whom attended and graduated from Tech. She resides in New Richmond, WI.