Martin G. Lagina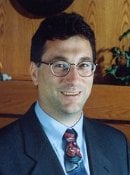 BS Mechanical Engineering 1977
Marty Lagina graduated with honor in 1977 with a Bachelor of Science degree in Mechanical Engineering. While a student at Michigan Tech he was a member of Tau Beta Pi and Pi Tau Sigma. He continued his education in the field of law and received his Juris Doctorate, with honor, from the University of Michigan in 1982.
Marty began his career working as a petroleum engineer for Amoco Production Company. In 1979, while attending law school, he was an independent petroleum engineer doing consulting engineering work for various Michigan corporations. In 1982 Marty founded Terra Energy Ltd., an oil and gas exploration and production company. Terra Energy designed and implemented many of the technical advances, which allowed Antrim Shale gas to be a commercially viable major resource in the State of Michigan. Terra Energy was sold to CMS Energy in 1995, at which time Terra was the largest operator of gas wells in Michigan.
He currently is the majority owner of Chartwell Properties, L.L.C. He is a past chairman of the Michigan Oil and Gas Assoc, and is a member of the American Society of Mechanical Engineers, Society of Petroleum Engineers, the State Bar of Michigan, and a member of the Michigan Tech Board of Trustees and Presidents Club.
From 1999 Induction to the Department of Mechanical Engineering-Engineering Mechanics Academy