Elzbieta G. Berak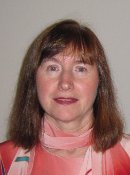 MS Civil Engineering 1981
PhD Mechanical Engineering 1985
In 1978 Elzbieta graduated from Technical University of Wroclaw, Poland with a master's degree in Civil Engineering. While at Michigan Tech, she earned two degrees. A master's in Civil Engineering in 1981 and a PhD in Mechanical Engineering & Engineering Mechanics in 1985. Elzbieta is the first woman in Michigan Tech's history who has obtained a PhD in Engineering. After graduation from Tech, Elzbieta started her career in the nuclear power plant industry at Sargent and Lundy Engineers, ABB Impell Corporation, performing design and seismic analysis of nuclear power plant systems, as well as analysis of erosion-corrosion effects on structural performance of piping components. Subsequently, Elzbieta worked in other industries diversifying her technical background. She has performed design development and Finite Element Analysis (FEA) of fluid mixing machines (Fluid Management) and conducted FEA of fully configured telecommunication cabinets, racks and distribution frames, providing technical support and recommendations on all aspects of design for seismic applications at Marconi. Next, Elzbieta performed multi-disciplinary Finite Element Analysis of Liquefied Natural Gas storage tanks at CBI and then returned to the nuclear power industry.
She is currently working on projects related to thermal and vibration fatigue issues, providing technical support to the engineering groups to ensure safe and reliable operation of nuclear power plants at Exelon Corporation. Currently, Elzbieta is a senior member of ASME (American Society of Mechanical Engineers) and PAEA (Polish-American Engineers Association). She has developed and chaired sessions on Seismic Equipment Qualification for ASME International Conferences on Pressure Vessels and Piping, authored technical papers, edited proceedings, participated in the local chapter seminar meetings, workshops and webinars.
Recently, she has received a distinguished member award from PAEA. Other professional memberships include the American Society for Civil Engineers, Society for Experimental Mechanics, and the Institute of Environmental Sciences and Technology. Elzbieta continues her relationship with the University by keeping in touch with the Alumni Association and the ME-EM Department. While a student at Michigan Tech, she was an active member of the International Club, the German Language Club, and Phi Kappa Phi. In her community, Elzbieta is involved in American and Polish Catholic church activities, including the John Paul II Foundation.
She is passionate about skiing, skating, swimming, and playing tennis. Elzbieta lives in Park Ridge, Illinois, with her husband Andrzej Badziak and daughter Natalia. In 2010, in recognition of her significant achievements, Elzbieta was inducted into the Presidential Council of Alumnae. Portions of this profile appeared in the 2010 Presidential Council of Alumnae induction program.