Juan Dalla Rizza, P.E.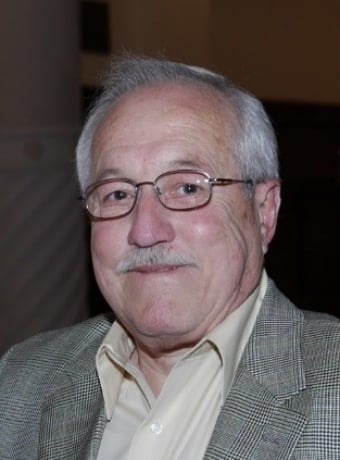 BS Mechanical Engineering 1971
Juan Dalla Rizza is President, Owner, and Principal Engineer of Dalla Rizza & Associates Consulting Engineers, Inc. Juan started Dalla Rizza & Associates in 1982. The company is involved in large and small engineering projects including commercial, grounds-up construction, and tenant build-outs for many of the large office buildings in the area. They also offer fire protection, plumbing, mechanical and electrical engineering services for the commercial construction industry throughout the southeast, with most of the work located in the State of Florida, specifically in south Florida.
Prior to starting his company, Juan was a consulting engineering in which he provided electrical and mechanical services for medical, high-rise, educational, office and governmental buildings. After graduation from Michigan Tech, and until 1978, Juan was a Design Engineer with H J Ross Associates in Miami, Florida. He became a registered Professional Engineer in 1978 and is registered in Florida, Texas, Georgia and Kentucky.
Juan is the engineer of record for restoration/construction projects such as the Biltmore Hotel and Convention Center in Coral Gables, the Colonnade Hotel, the Office Tower Complex, and the Freedom Tower in Miami. Over the years he has been the Engineer of Record for a number of hotels, including, just to name a few, the Justus Aquatic Center and Hotel and the Peabody Hotel, both in Orlando, The King and Prince Hotel Complex, Phase I, II, and III in St. Simons Island, GA, the Beach and Yacht Club Disney Hotel Complex in Orlando, and many other projects.
Juan's company is currently involved in 1-2 million square feet per year of interior Class "A" office space renovation, offering engineering services to large management companies, with established relationships that span many years.
In 1991, Juan was the engineer for neon lighting that won the Award for Excellence in aesthetic lighting of the Clearlake Centre, an 18-story office building in West Palm Beach. Juan has served for a number of years on the Board of Rules and Appeals for Miami-Dade County Department of Regulatory and Economic Resources as the Electrical Engineer and a voting member
Juan was born in Havana, Cuba. He immigrated to the U.S. in 1962, as part of the Catholic Relief Program known as "Peter Pan". The Catholic Relief Program relocated him to Marquette, Michigan, in 1963 where he attended Bishop Baraga Central High School and graduated in 1967.
Juan graduated from Michigan Tech with a Bachelor of Science in Mechanical Engineering in 1971. Juan and his wife Dorothy, formerly from Marquette and the Controller for the company, live in Miami. They have two children.
From the ME-EM Academy Induction, May 2021