Carl E. Avers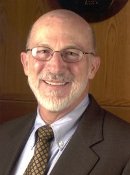 BS Mechanical Engineering 1962
Carl Avers earned a BS degree in Mechanical Engineering from Michigan Tech in 1962. He continued his education in 1968 at Stanford University completing a special course in Special Finance, Economics, Accounting and Engineering Economy. Carl began his career in 1962 at the San Diego Gas & Electric Company as a Junior Engineer. He advanced in the company to the level of Project Manager before becoming a successful entrepreneur and consultant in the thermal energy area beginning in 1970 when he first developed Applied Energy, Incorporated. From 1975 until 1980 he was the Director of Advanced Energy Systems Division for Ellers, Fanning, Oakley, Chester & Pike, Incorporated. Avers was the principal business architect for a start-up company in 1980 that by 1987 became a 500 employee, $125 million revenue energy company.
He is currently CEO and Chairman of Thermal Ventures Incorporated, a company he co-founded in 1989. Thermal Ventures owns and operates energy systems in four cities and is based in Youngstown, Ohio. With revenues in excess of $30 million in 1998 they employ over 100 individuals. Carl is also the Chairman, President and -CEO of Thermal Venture II, LLC, which was formed in 2000 with Yorktown, a financial investor for the purpose of acquiring and developing a major district heating, cooling and electricity generating business with units throughout the country.
Carl has written several publications and has presented numerous technical papers. In 1986 he received the first man-of-the-year Norman R. Taylor award by the International District Energy Association. He is a registered Professional Engineer in the states of California, Tennessee and Florida, a member and past President and Director of the International District Heating and Cooling Association, was a board member of a NYSE company, Catalyst Energy & Development Corporation, and a director of Entropy Systems, Incorporated.
From 2001 Induction to the Department of Mechanical Engineering-Engineering Mechanics Academy