Karl Lapeer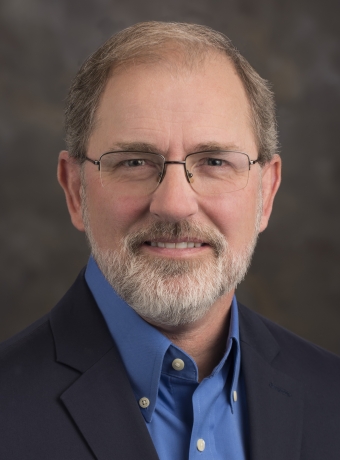 BS Mechanical Engineering 1985
Karl LaPeer is currently a partner at Peninsula Capital Partners, LLC, a Detroit-based $1.9 billion private equity firm. From 1998-2009 he was Senior Vice President & Principal, and from 1996-1998 he was an Investment Manager. He and his partners at Peninsula Capital began with $20 million in capital back in 1995, and they have since invested over $1.5 billion, in more than 140 small and mid-sized companies with operations in North America and throughout the world. From 1995-1996 he was in Corporate Finance at the First of Michigan Corporation in Detroit. From 1994-1995, he was a Consultant with Harrell & Associates in Lansing, Michigan. From 1989-1991, he was a Product Line Manager at GMF Robotics Europe in Dusseldorf, West Germany. From 1986-1989, he was an Engineer at Fanuc Robotics Inc. in Auburn Hills, Michigan.
Karl was listed as one of Crain's "Top 40 Under 40" in 1999, honoring young business people who demonstrate an impressive blend of initiative, drive, scope of achievement, potential for future leadership and community involvement. The top 40 were selected from a pool of over 200 nominees that year.
Karl has served on dozens of small business boards of directors, helping these businesses succeed in these rapidly changing times. He is an ordained pastor and evangelist, speaks German, and is a member of the CFA Institute.
Karl and his wife Christine, received the Michigan Tech Humanitarian Award in 2019 for their ministry and funding of one of the largest mission movements in history, ranging from missionaries, Christian bands, and evangelists over the course of the last decade.
He and his wife and children are active volunteers around the world. Together they have opened four orphanages in India, installed water wells and large water purification systems in Peru, Nicaragua, and Ghana, served in medical clinics and provided humanitarian aid in multiple countries in Central and South America, and served as leaders of large and small missions teams.
Karl graduated from Michigan Tech with a Bachelor of Science in Mechanical Engineering in 1985 and received his MBA from the University of Michigan in 1993.
Karl met his wife Christine (BSMT, 1985) on their second day of classes at Michigan Tech. They have three children.
From ME-EM Academy Induction, May 2021