Brett Chouinard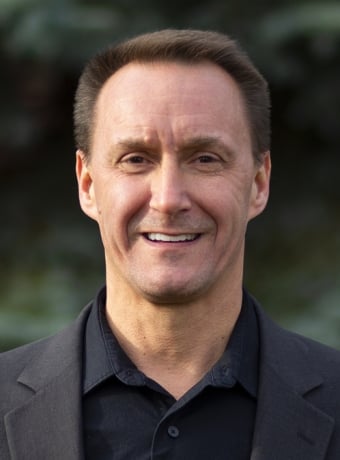 BS Mechanical Engineering 1988
Brett Chouinard is President and Chief Operating Officer of Altair Engineering. He is responsible for worldwide sales, consulting, and field operations for Altair's 85 offices in 25 countries. His team consults with more than 11,000 customers and supports hundreds of thousands of users across diverse industries, including automotive, aerospace, electronics, defense, banking, and financial services.
During his time at Altair, the company has grown by more than forty times and has become a market leader in the areas of physics-based simulation, high performance computing, optimization, and machine learning. Brett was a senior member of the executive team that executed Altair's successful IPO in 2017.
Prior to his current role at Altair, Brett was Chief Operating Office from 2010-2018, Vice President of the Americas from 2006-2010, Regional Managing Director from 2000- 2006, and a Consultant from 1994-2000. From 1988- 1993 Brett was an Engineer at General Electric.
Brett began his career at General Electric Aircraft Engines where he worked as a structural engineer on the GE90 high bypass commercial engine program, at the time the largest commercial aircraft engine in the world. Brett holds several patents from his time at General Electric.
Brett continues to support Michigan Technological University as a member of the ME-EM External Advisory Board and the College of Engineering Advisory Board. He also supports STEM education in the community as a trustee of the Ann Arbor Hands-on Museum and the Leslie Science and Nature Center.
Brett was instrumental in helping to secure the donation of Altair's software HyperMesh and OptiStruct as part of the ME-EM department's Mechanical Engineering Practices courses.
Brett graduated from Michigan Tech in 1988 with a Bachelor of Science in Mechanical Engineering. His brother Emil also graduated with an ME degree in the same year. Brett received his Master of Science degree in Mechanical Engineering from the University of Cincinnati.
Brett currently resides in Novi, Michigan with his wife Brenda and his two daughters.
Updated November 2021