We Are Open!
Watch Drop Off- Oak Valley Gretchen's House video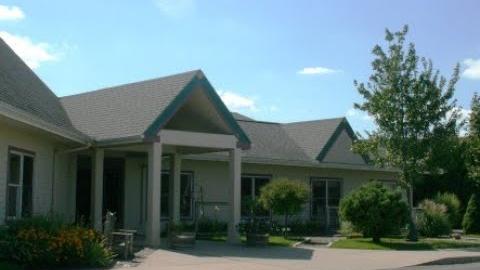 See what the procedure may look like for drop-off.
Our current hours of operation are 8 a.m.–5 p.m.
We have been training on new protocols and procedures using healthier safety measures set forth by the State of Michigan and the CDC.
Little Huskies Child Development Center encourages and supports each child's growth and development in a caring and nurturing environment. The Center primarily serves the Michigan Tech population. We fulfill the University's goal to attract, assist, and help sustain world-class faculty, staff, and students. Little Huskies is one of the many people-focused work-life initiatives that provides an outstanding work and educational environment for Michigan Tech faculty, staff, and students.
Part/Full-time Infant, Toddler, and Preschool Programming
Gretchen's House Child Development Center manages Little Huskies. The first Gretchen's House center was opened in September, 1982, in a single-family home in Ann Arbor, Michigan and has since expanded to seven locations in Ann Arbor, one in Lansing and our location in Houghton. Gretchen's House Child Care Centers are accredited by the National Association for the Education of Young Children (NAEYC). This accreditation is reviewed every five years and is a significant indicator of a high level of quality.
Here's what makes us special:
Highly qualified teachers with degrees in early childhood or related fields.
Small group sizes and low children-staff ratios mean lots of individual attention.
Our facilities are home-like rather than institutional: they are attractive, comfortable, and stocked with high-quality, developmentally appropriate materials and fixtures.
We use HighScope, a research-based curriculum for children from birth to age five.
We set a premium on outdoor play and natural learning experiences. Our centers garden and spend time outside every day.
Our programs are allergy aware.