Who is Family Engineering For?
Anyone who wants to introduce children and families to the exciting world of engineering!
Parents – enrich your children's learning in science, technology, engineering and math (STEM)
K-5 educators and school administrators – actively invite parents in your students' learning
Informal STEM educators – use Family Engineering to create engaging family programming
Engineers and engineering societies – get involved in community outreach to families
University STEM majors – try out service learning and public outreach with family STEM programs
Colleges and universities – use Family Engineering to attract diverse students for their STEM degree programs
Businesses and industries – promote an early interest in STEM careers to meet future workforce needs
Family Engineering Training Workshops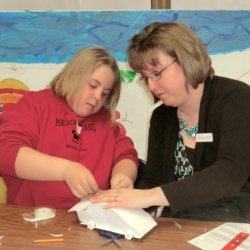 Attend a Workshop
Become a part of the Family Engineering network of trained volunteers. Learn about Family Engineering's effective model for family engagement and how to plan and implement a successful event. Try out a sample of easy to facilitate activities that will excite elementary-aged children and their families about engineering and engineering careers.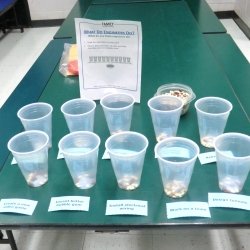 Sponsor or Host a Workshop
Make a difference for the families in your community by sponsoring a training workshop for educators, engineers, or other community organizations so that they can provide successful Family Engineering events. Find out more about scheduling a workshop for your community, organization, school, or business.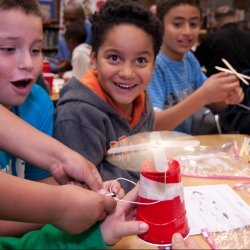 Host a Family Engineering Event
A Family Engineering event creates an informal, fun environment that introduces engineering and engineering careers to elementary-aged children and their parents. It can be a special evening event at a local school, a Saturday event at a neighborhood community center, or even a series of events where families attend three or more sessions over multiple weeks.
Planning Guide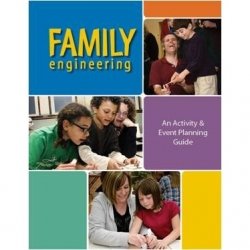 Family Engineering: An Activity & Event Planning Guide provides extensive event planning tools and resources to guide you through the process, as well as loads of engineering activities that are easy to facilitate and use simple, inexpensive materials.