How did this fee come about?
Experience Tech is the result of an idea which came from students active in both extra curricular activities and student government. The idea was kicked around between individuals and various groups without solid direction. Other universities have some similar aspects to their student fees; none, however, come close to the scope of Experience Tech. This structure would take a lot of gumption to pass and implement.
The next step was numerous conversations with various constituencies, including members of the Student Commission and Undergraduate Student Government (USG), about the possibility of developing an all inclusive student fee that would provide access to the Visual and Performing Arts Department Events, Hockey Games, Mont Ripley Ski Area, Portage Lake Golf Course, Gates Tennis Center, and Intramural Sports.
During fall 2007, a small group of students and staff examined the financial feasibility of this proposal. As a result, it was determined that for approximately an additional $64 per student per semester access to ALL of the above events and activities could be provided.
Over the course of fall 2007 and spring 2008, current students were shown publicity through postings and internet group messages(facebook), and asked to participate in polls to gauge positive response. During this time prospective components and structures of the fee were adjusted based on student feedback on forum websites and through personal conferences with students, staff, and faculty.
In April 2008, USG ran an online vote for or against the fee, and surveyed respondents on specific attitudes regarding all various components of the fee. Results were returned with an overwhelming majority vote coupled with a hugely positive attitude from students. 80.3% of over 3,000 students who responded voted in favor of the fee.
The information regarding various aspects of the fee structure were presented to the Michigan Tech Board of Trustees in May 2008. After deliberation at the June meeting and Summer Retreat, and asking questions of the Vice President and Students working on the fee, the Board of Trustees put the new fee structure to a vote at this meeting. The fee structure was passed with a 5 to 4 majority vote by the Board of Trustees.
It was agreed that the program would be reviewed on a three year cycle. This review was completed in 2011, 2014, 2017, and 2020. Moving forward the program will be reviewed annually.
The benefits of this fee include:
Enriched appreciation for diversity and understanding of the arts
Increased participation and attendance for Huskies hockey
Improved health and wellness of students
Increased engagement of students with the University
Greater student satisfaction and retention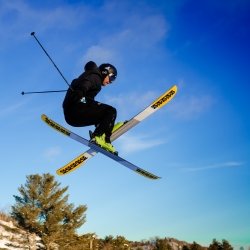 All of these factors contribute dually to serve in support of Michigan Tech's Strategic Plan
This fee complements the Student Activity Fee and provides students the opportunity to experience much more of Michigan Tech. Students have access to regularly scheduled theatre; jazz, orchestra, wind symphony, pep band and choir performances; cross-country and downhill skiing; hockey games; art gallery showings; snowboarding; year-round tennis; golfing at Portage Lake Golf Course; and Intramural sports.